The U.S. Securities and Exchange Commission's probe of Allen Stanford's alleged Ponzi scheme has broadened to include brokerage executives who poured client money into Stanford International Bank products, the UK Financial Times has reported, citing lawyers in the case and a regulatory filing.
Danny Bogar, former president of brokerage operations at Stanford International, is among those who have a received so- called Wells notice informing him that he may face civil claims by the SEC, the Financial Times said.
Patrick Cruickshank, once a broker in Stanford's Austin, Texas, office, also got a Wells notice telling him the SEC planned to sue him for securities fraud and aiding Stanford's alleged fraud, the FT said.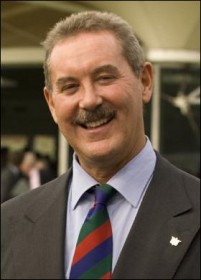 Said the FT "The move marks an expansion of the government's probe beyond the top officers of the bank to include the army of brokers who attracted millions of dollars from investors. In June 2009, the US Department of Justice filed criminal charges against Mr Stanford, four senior officers and an Antiguan regulator in connection with the alleged Ponzi scheme."
Meanwhile, the Houston Business Journal is reporting that Ralph Janvey, the Dallas court-appointed receiver in the ongoing legal proceedings against Stanford, has filed a lawsuit in U.S. District Court against Stanford's former accountant, Harry Failing.
In court documents, Janvey alleges that Failing owes the receiver about US$840,000 from bogus bank notes allegedly channelled to him by Stanford companies.
The BBC reported this week that Stanford has been portrayed as a broken man by his former lead attorney.
Attorney Bob Bennett told the BBC that the former billionaire now has few assets and his health had deteriorated.
Stanford is in a Houston-area jail, awaiting trial on charges that he allegedly masterminded a US$7 billion international Ponzi scheme.
Around the Web