NEW DELHI, (Reuters) – Rahul Gandhi, seen as an   Indian prime minister in waiting, told the U.S. ambassador   radical Hindu groups could pose a bigger threat than the   Islamists who attacked Mumbai in 2008, a leaked cable showed.   
The comments made to Timothy Roemer last year were   immediately criticised by the main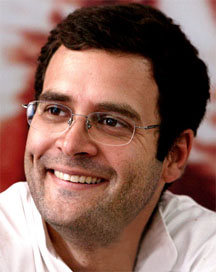 opposition Hindu   nationalist Bharatiya Janata Party (BJP), adding to political   sparring that has deadlocked parliament and pushed   policymaking into limbo. Gandhi's comments, made in response a question from Roemer   on the Pakistani-based Lashkar-e-Taiba (LeT) militant group,   referred to religious tension created by more extreme BJP   leaders, according to the cable released by WikiLeaks and   published on Friday by Britain's Guardian newspaper. Gandhi said there was evidence of some support for the LeT   among Indian Muslims, the ambassador wrote, according to the   cable.   (http://www.guardian.co.uk/world/us-embassy-cables-documents/219  238)  
"However, Gandhi warned, the bigger threat may be the   growth of radicalised Hindu groups, which create religious   tensions and political confrontations with the Muslim   community," Roemer wrote.
Around the Web