Government recently acquir-ed US$10 million from the Caribbean Development Bank (CDB) to build two new technical institutes and to retool all existing institutes, Minister of Education Shaik Baksh recently said.
Baksh, while delivering the feature address at the 44th graduation ceremony of the Guyana Industrial Training Centre (GITC) on Thursday, said that the new institutes will be built in regions three and five.
More contracts, he also stated, will be awarded to the technical institutes in the area of building and the installation of electrical equipment. This, a Government Information Agency (GINA) release said, is an effort to enhance the students' skills and provide finances for the institution, students and lecturers.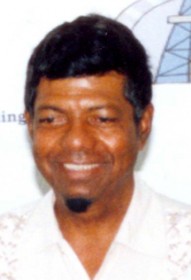 On Thursday 175 men and women graduated from GITC in areas including masonry, carpentry, welding, automotive mechanic, electrical installations, fitting and machining, plumbing and information technology.
Training in these areas, the GINA release said, creates the foundation for the pursuit of higher education, earning and income and developing the industrial sector. There is an evident need, GINA reported, for persons with technical skills and competencies.
Baksh, according to GINA, recognized that the education system has to be flexible in ensuring that students receive an education that suits them since there are those "who are not academically inclined but succeed in the technical subjects".
It is this need, Baksh said, which prompted the Education Ministry to make an alternative available to such students by providing them with technical and vocational subjects at Grades 7, 8, 9, and 10. This is done through the Secondary Competency Certificate Programme (SCCP) which has been introduced to 35 secondary schools and the ministry aims to double this number within the next two to three years.
On this note, Baksh said that lecturers must be committed to delivering quality education. The ministry, he said, will be making available additional training for technical and vocational lecturers through the distance mode.
The administration, according to Baksh, is providing opportunities for students as well through various training programmes offered by the Ministry of Culture, Youth and Sport and the Ministry of Labour.
Several new programmes, he also said, will be introduced to the various technical institutes and will give students the requisite skills to meet the demand of the emerging technological drive. The new technical institutes, according to Baksh, will be able to accommodate 100 students pursuing the IT programme.
GITC Principal Dexter Cornette and Chairman of GITC board Norman Mc Lean also made remarks at the graduation. Cornette spoke of the partnerships GTIC has maintained with business entities allowing them to accommodate several students in attachment programmes while Mc Lean stressed the importance of discipline and encouraged students to exercise this in all areas of their lives.
Around the Web