US diplomats stationed in the Caribbean voiced doubts as early as May, 2006 about the bona fides of now-imprisoned Texan billionaire Allen Stanford to the extent that Washington's top envoy in Bridgetown avoided any photo opportunities with him.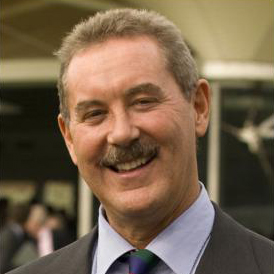 This was evident in a cable released via WikiLeaks and emanating from the US Embassy in Barbados May, 3rd, 2006.
Stanford who became wildly popular in the Caribbean after staging a T20 festival and inaugurating a cricketing Hall of Fame was indicted in US courts on June 19, 2009. He was accused of, among other things, running a Ponzi scheme by offering high rates on certificates of deposits in the Caribbean. A lot of the money mobilizing in the Caribbean seemed to rely on the goodwill generated by his cricketing involvement.
The WikiLeaks cable released today by the UK Guardian revealed the apparent discomfort of then Ambassador to Barbados, Mary E Kramer having to sit next to Stanford at a `Legends of Cricket' breakfast.
Said the cable "At an April 21 "Legends of Cricket" breakfast at the Barbados Hilton, Ambassador Kramer found herself seated at the head table, along with Allen Stanford, the UK High Commissioner, and Barbados Prime Minister Owen Arthur. The Barbados group "Legends of Cricket" organized the breakfast with cricket greats from the past. Stanford cancelled another cricket-related event in Antigua and flew to Barbados to participate. (Note: Allen Stanford is a controversial Texan billionaire who has made significant investments in offshore finance, aviation, and property development in Antigua and throughout the region. His companies are rumored to engage in bribery, money laundering, and political manipulation. End Note.)"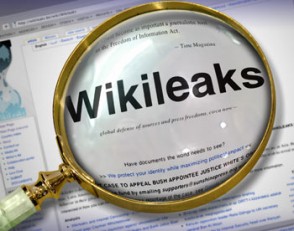 The cable, entitled `Cricket breakfast serves up first encounter with Allen Stanford' said this chance encounter was the first time that Kramer had met Stanford. In reply to the Ambassador's question about his business ventures he discussed plans to develop homes in the US$10-20M range on Guiana Island off Antigua.
The cable also relates Stanford's plans in relation to his new but now defunct airline Caribbean Star.
"Stanford's second big venture in the Caribbean is investment in new airplanes for his Caribbean Star airline… He expects to be running about 400 flights a week throughout the Caribbean, including to San Juan and Caracas, but it is unclear when this expansion will occur. A number of the planes on order are jets and the others are the familiar regional DASH-8s that currently make up most of the Caribbean Star and LIAT fleet. During his speech at the event, PM Arthur suggested that Stanford should merge his Caribbean Star airline with cash-strapped LIAT. (Comment: This scenario is highly unlikely as Stanford does not believe in partnerships. He is reportedly the sole shareholder in all his businesses, and would likely only go into business with LIAT by purchasing the government-owned airline. End Comment.)"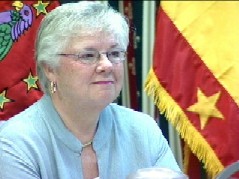 In a general comment towards the end, the embassy made clear that officers did not reach out to Stanford because of the allegations of "bribery and money laundering". The cable related that Ambassador Kramer managed to stay out of any one-on-one photos with Stanford during the breakfast. For his part, the cable said, Stanford preferred  to transact his business without contacting the embassy and by resolving any investment disputes directly with local governments.
The comment ended by saying that "It is whispered in the region that Stanford facilitates resolution with significant cash contributions".
Stanford has been charged with fraud, conspiracy and obstruction in a 21 count indictment handed down by the US Department of Justice. He faces a maximum sentence of 250 years.
The indictment contended that Stanford and his alleged co-conspirators engaged in a scheme to defraud investors who purchased approximately US$7 billion of CDs from the Stanford International Bank, an off-shore entity based in Antigua. Stanford and his co-defendants are accused of misusing and misappropriating most of their investment assets.
The indictment also alleges that Stanford and his associates falsely claimed that the bank's assets had grown from US$1.2 billion in 2001 to US$8.5 billion by December 2008. The bank also allegedly made thousands of dollars in bribes to the former head of Antigua's Financial Services Authority to ensure the bank was not subjected to auditing
One local institution, Hand-in-Hand Trust Corporation was exposed to the Stanford scam to the tune of  $827 million (US$4 million), in addition to $297 million (US $1.5 million) invested on behalf of pension funds.
Around the Web