SINGAPORE, (Reuters) – West Indies off-spinner   Shane Shillingford has been banned from bowling in   international cricket because of an illegal action, the   sport's governing body ruled today.
The 27-year-old from Dominica was reported by on-field   umpires Steve Davis and Richard Kettleborough after the Galle   test against Sri Lanka last month.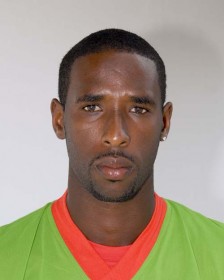 "A comprehensive analysis revealed that his mean elbow   extension was 17 degrees which is above the 15 degrees level   of tolerance permitted under the relevant regulations," the   International Cricket Council (ICC) said in a statement.
"Shillingford can now apply for re-assessment of his   action after he has modified is bowling action."
The ICC took the decision following an independent   analysis of Shillingford's action by Bruce Elliott, member of   the ICC Panel of Human Movement Specialists, in Perth on Dec 9.
Shillingford, who has played five test matches but is yet   to debut in one-day internationals, can appeal to ICC's   Bowling Review Group against the finding of the independent   analysis.
Around the Web