Magistrate Sherdel Isaacs-Marcus yesterday remanded a man who allegedly caused the death of Special Constable Marva McNabb by driving in a dangerous manner.
Seodatt Harricharran, 35, of Coldingen, East Coast Demerara, was charged with the indictable offence of causing death by dangerous driving and the summary offence of failing to render assistance. He pleaded not guilty to the latter.
It is alleged that on December 18 at the Coldingen Access Road, East Coast Demerara Harricharran caused the death of the deceased. Further, it is alleged that on the same date and at the same location he failed to render assistance to McNabb.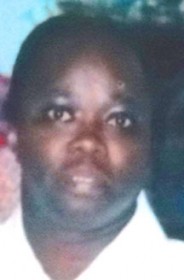 The man, police said in a press release yesterday, appeared at the Cove and John Magistrate's Court. He was placed on $10,000 bail for the summary offence and was remanded on the indictable offence.
The matter, according to police, will continue on January 5.
In a press statement issued on Sunday afternoon police said that the incident occurred at about 11.45 pm on Saturday. Special Constable 13351 McNabb, according to police, was pronounced dead on arrival at the Georgetown Public Hospital.
Investigations, police said, have "revealed that the driver of motor car PHH 252 was allegedly driving at a fast rate when he struck down Marva McNabb who was walking along the roadway."
Around the Web