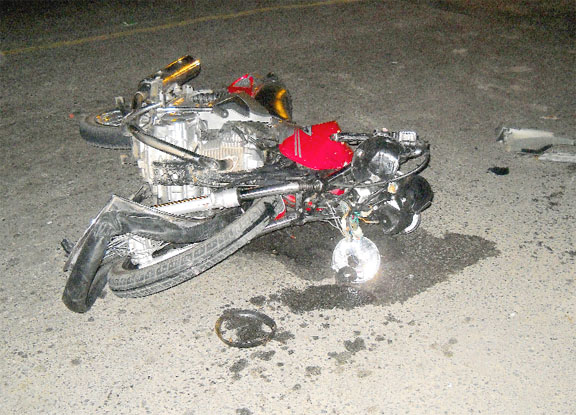 Several persons sustained injuries last evening when this Route 47 minibus, BKK 4299, collided with this motorcycle, CF 6488, on Mandela Avenue.
The driver of the motorcycle was said to have sustained broken legs. According to the driver of the bus, Keith Gill, he was proceeding east on Mandela when he noticed the motorcyclist overtaking several cars. The man said he swerved to avoid hitting the rider, who, however, swerved into his path.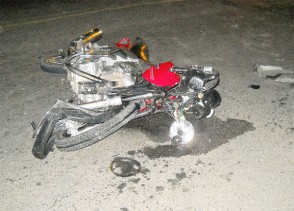 One passenger of the bus said that the motorcyclist came out of nowhere and swerved into the path of the bus. The passenger, Brittany Taylor, sustained minor injuries while her mother, Alana Taylor, is believed to have sustained a broken leg. Taylor said her mother was complaining of a glass shard being lodged in her throat.
Around the Web