The National Assembly last evening passed the Supplementary Appropriation Bill (NO. 2 for 2010), even as Opposition Leader Robert Corbin accused the administration of making a mockery of the annual budget.
The bill provides for $6,861,976,200 to be taken from the Consolidated Fund to meet a series of expenditure during the year.
The PNCR Leader accused Finance Minister Dr Ashni Singh of disrespecting the House by seeking supplementary provisions that are often several times the amounts originally provided for in the annual budget. "The Minister of Finance is showing great disrespect to the Parliament," Corbin said, as he suggested that some of the amounts were deliberately not put in the budget so as to escape scrutiny.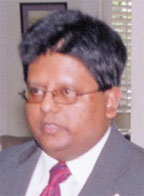 Singh, however, disagreed, while noting that the requests were permitted by the Constitution and under the Fiscal Management and Accountability Act of 2003.
However, after an intense period of questioning by members of the PNCR-1G, the Bill was passed.
The AFC MPs had earlier walked out of the session while GAP/ROAR MP Everall Franklin was absent from the sitting.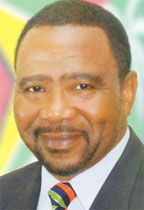 Meanwhile, Singh yesterday tabled another supplementary paper asking for approval for a further $3billion in additional provisions.
This is for capital works to be undertaken under the Ministry of Housing and Water.
It is for "the provision for development in new housing areas and improvement to existing housing areas."