Georgetown Mayor and former PNC Prime Minister Hamilton Green has been nominated to be the party's presidential candidate by PNCR members in Region 10, according to a release reaching this newspaper.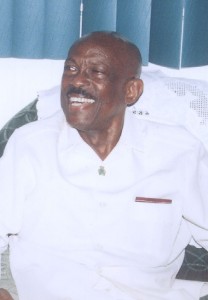 The release states that the support is coming from the members and supporters of the party in Region 10 and is signed by Norman Yacoob Chapman who said they were "fully behind" Green's nomination when Stabroek News contacted him.
"This is an endorsement made after careful scrutiny of Cde. Green's profile where Cde. Green entered full time politics in 1961 and became General Secretary of the People's National Congress (PNC) in 1962," the release stated while noting his service as a minister, vice president and prime minister.
Further it stated that it is proposing to the membership that "Cde Hamilton Green should be the PNCR presidential candidate for the 2011 General Elections." A list of the members and supporters backing Green has reportedly been sent to PNCR General Secretary Oscar Clarke in keeping with the candidate identification process.
Around the Web