The Museum of African Heritage is kicking off the first of a number of activities set for the 176th Emancipation celebrations from today.
This year's celebrations will be held under the theme "Our Culture, Our Strength, Our Survival," and it is aimed at fostering awareness and encouraging persons to participate in cultural activities.
According to the Government Information Agency (GINA), the premiere activity will be an exhibition hosted at Timehri on Saturday which will feature African pieces including pottery, jewellery, clothes, art and craft. There will also be African music, drumming and food on sale.
The Museum, in a statement, said other activities will include cultural programmes, religious services, a candle light parade, road races, sport, drama, symposiums and exhibitions which will be hosted by various African cultural groups.
The annual cultural activities will also be held at the National Park on August 1.
Comments

Finance Minister Winston Jordan today moved in Parliament to amend the government's request for supplementary provisions which will allow some of the sugar workers made redundant to get their full severance at the end of January.

The Working People's Alliance (WPA) today announced its support for the government's restructuring of the sugar industry.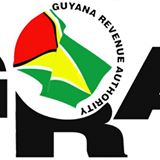 The Guyana Revenue Authority (GRA) today warned about the impersonation of licenced customs brokers.

(Reuters) – England's top order fired in unison to give them a four-wicket win in the second one-day international against Australia on Friday as Aaron Finch's second straight hundred for the hosts could not prevent them falling 2-0 behind in the series.

Four weeks after passing a $267 billion budget for 2018, the National Assembly will debate a supplemental provision of $1.75 billion to meet a portion of the severance pay for around 4,000 sugar workers.