Centuries from Ryan Chan and Carl Barran, combined with the bowling of medium pacer Kenny Durant had Sisters fighting a loosing battle against the Flying Stars, in the latest edition of the 2010 Spready's Bakery Under-19 Cricket Competitions.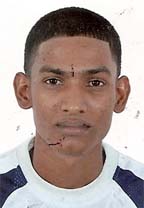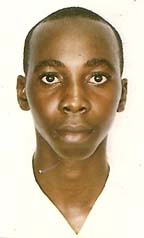 Chan's 176 was the highest score for the tournament, equalled only by Steven De Freitas of Police in an earlier round, and was adorned with 20 fours and four sixes. Together with Barran's 124 (20×4, 2×6) saw the Stars to a 285 second wicket partnership.
With only three wickets down at the end of their allotted 40 overs, the Flying Star never let up on Sisters and came back to terrorized with their bowling when Durant collected five wickets for 36 runs, followed by Steffon Bacchus (2-8), and Barran (2-23).
Chasing 396 for victory Sisters never stood a chance and were dismissed for a derisory 98 in 14 overs.
In the match-up between D' Edward and Shieldstown, Shieldstown held D'Edward to 204-9 by the end of their reduced 35 overs, with bowlers Andrew Joynauth and Deveshwari Prashad bagging two wickets a piece for 45 and 46 runs respectively.
However, with no batsmen to rival D'Edward's Derick Lalsa Jnr (50) and Andy Subhan (34), Shieldstown could not stand up to Lalsa's off-spin; he collected five wickets for five runs. Partnered with Devendra Lalsa four wickets for 24, Shieldtown could not come close and were dismissed in 20 overs for 86 runs.
At Hampshire, Rising Star beat Tamran Root by six wickets. Bowlers Ganesh Dhanessar (2-17), Azaruddin Rafie (2-19), Devendra Raswan (2-26) and Kimesh Dhanessar (2-29) restricted Tamran Root 135 in 21.4 overs. Seegobin Joseph (30) and Azaruddin Rafia (41) were the chief scorers when Rising Star replied with 136 in 18.2 overs .
At No. 47, Johanna Young Ivory found it difficult to reply to No. 47 Pioneer and was beaten by 24 runs. Bowlers Parmanand Parasram and Terry Dowlatram, with their three wickets each, did well to restrict No. 47 Pioneer to 97 runs in 16 overs. But Ivory could not respond and were all out for 73 in 13 overs.
Around the Web