By Floyd Christie
Coordinator of the recently concluded National Schools Basketball Festival (NSBF), Chris Bowman, says "the tournament this year was most definitely a success."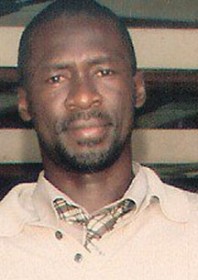 Bowman gave this assessment to Stabroek Sport via telephone on Thursday and also indicated that he was particularly pleased with the number of participants and the level of competition.
"We had an increase in participation… more players, more teams, more people, especially youths involved this year," Bowman observed.
This year's fifth annual NSBF also saw seven out-of-town teams which, according to Bowman, is the most in the tournament's five-year duration.
Speaking on the level of competition Bowman added that there were some "really skilled players" delivering a high level of play which in turn improved the level of competition between the participating teams.
Since junior national basketball players to represent Guyana in the upcoming Inter-Guiana Games (IGG) are drafted from the NSBF, Bowman further stated that "this year's IGG male team looks pretty strong" from what he observed in the tournament.
However, Bowman noted that there are aspects of the NSBF that has room for improvement, including the lack of female participation. He labeled this as the tournament's "biggest disappointment."
"We didn't really have female participation at the most basic level, in schools and that has to be addressed if we are really to have a viable youth basketball event… This is one of the areas where we really have to place some effort for the next tournament," Bowman declared.
Bowman also said that he would like to see the general public and the corporate community become more conscious and sensitized  to the importance of school programmes, especially basketball.
"School programmes are the nursery for every other programme and therefore it should be treated that way and given the necessary support… These are the youngsters that in a next few years will be our senior national and club players so we have to recognize them from now." Bowman added that "The fan base has not yet been developed."
While recognizing and lauding the contributions of all the sponsors of the festival, especially Banks DIH, Digicel, Bounty Farm and Bryden and Fernandes, who according to Bowman "assisted greatly," he pointed out that there was however a "drop in sponsorship."
He also acknowledged the assistance of the National Sports Commission, who Bowman said "deserves half of the credit for the programme since it's a National Sports Commission initiative."
When asked what is in the pipeline for next year's installment of the NSBF, Bowman replied, "We are always looking to make the tournament better, it's too early to unveil, but we are continuing to look at making this programme the premier school basketball programme in Guyana."
Bowman also mentioned that he was impressed by the performances of a number of teams including Marian Academy and he witnessed vast improvement in others, such as St Stanislaus College.
Kwakwani Secondary under-16 and under-18 teams went away with the title in their respective categories this year and the superb performance of their teams and coaching staff was also recognized by Bowman.
"They're preparing good teams, they're training good players, they're enforcing fundamentals, they're  enforcing teamwork and the right approach to the game," Bowman said. He also emphasized that some of the Georgetown schools "need to pull themselves together" in these areas.
However, the poor performance by some of Georgetown's teams,  Bowman said, can be attributed to the fact that the teams have changed due to "player turnover", in terms of senior players graduating.
Around the Web