The tennis courts of the Le Meridien Pegasus Hotel will today be tramped by the feet of many eager and potential tennis stars with the launch of the sixth annual P & P Insurance Lawn Tennis Summer Camp from 9am.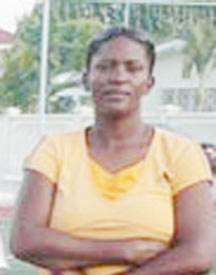 Approximately 50 players have registered and more are expected to come on board according to event coordinator, Shelly Daly-Ramdhyan, who said that they expect this year's camp to be no less successful than previous camps.
Featuring three sessions, each lasting two hours, the programme will get underway with the beginners' session.
This will immediately be followed consecutively by the intermediates session at 11am and the advanced session beginning at 1pm.
The camp, which is open to individuals between 6 – 18 years old, has been implemented for the past six years by the Guyana Lawn Tennis Association in collaboration with P & P Insurance Brokers as a part of the GLTA's ongoing efforts to arouse the younger generation's interest in the sport.
Also jumping onboard will be the Guyana Bank for Trade and Industry, which has volunteered the use of the tennis courts at the GBTI Recreational Centre in Bel Air Park.
The beginners and intermediate sessions will be held at the Pegasus Courts while the advanced sessions will alternate between the courts at Pegasus and GBTI
Daly-Ramdyhan said that this year the camp will feature a number of different strategies.
She stated that this will be the first year that the players will be segregated based on their level of tennis experience, instead of their age.
Though the camp will still somewhat feature junior and senior categories, Daly-Ramdyhan stres-sed that the main focus will be on the experience level.
Additionally, for the first time at the camp the International Tennis Federation's (ITF) "play or stay" programme will be introduced, to better assist the players to adapt to the sport.
Utilized for some three years now, the "play or stay" programme is a ITF campaign that promotes the use of slower balls and smaller courts to improve the way starter players are introduced to the game.
Subsequently, differing balls will be used for the varying categories; the beginners will be playing with red and orange balls, which Daly-Ramdyhan stated, respectively carries 75% and 50% less pressure than the officially used yellow ball. The intermediates will use the green ball which is 25% less.
The camp will be conducted by four coaches with the beginners and intermediate sessions covered by Daly-Ramdyhan, who is an ITF Level One coach, and Nicholas Glasgow. Additionally, assistance will also be given by several teachers who coach the sport in schools.
The advance classes will be conducted by Jeremy Miller and Ezra Sue-Ho, who is also an ITF Level One coach. Other coaches are also expected to render assistance from time to time.
Around the Web