President of the Guyana Olympic Association (GOA) K Juman Yassin is still hopeful that the Government of Guyana will come on board to assist the country's contingent to Mayaguez, Puerto Rico for the CAC Games from July 22-31.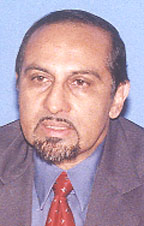 Yassin yesterday told Stabroek Sport that the GOA has not yet received word from the Sport Ministry on exactly what will be its contribution to the over 50-man contingent, which includes rugby players.
Rugby will be played on local soil at the Guyana National Stadium, Providence from July 24-30.
Yassin was in a meeting yesterday but said that all systems are in place for Guyana's contingent which  will be departing Guyana from this weekend.
He also pointed out that the Chef de Mission is already in Puerto Rico ensuring that all is well for when the teams arrive in the country. Yassin indicated that the GOA has expended a huge amount of money towards the sporting associations and it would also help if the GOG can lend its support to the GOA. Yassin had previously told Stabroek Sport that the transportation cost for one athlete was $186,000 and that the GOA would be paying half the amount with the associations coming up with the other half.
He had also emphasised that that was just part of the equation since athletes would have had to obtain visas for travel. Further, the GOA will have to ensure fees are paid for the athletes' stay in the CAC Games village and then the athletes will have to receive their daily monetary allowances for the July 22-31 meet. Judo, weightlifting and football have subsequently pulled out of the championships citing the high cost to send their contingent to Puerto Rico. The teams that will be representing Guyana at the games are boxing, athletics, cycling, squash, hockey, table tennis, taekwondo, swimming, and rugby.
Around the Web