National sprinter Chavez Ageday has been confirmed as the final team member of the Guyana contingent set to participate in the inaugural Youth Olympic Games scheduled for Singapore from August 14-26.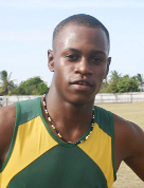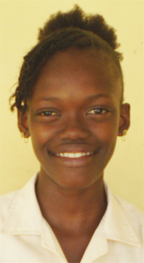 Earlier in the year President of the Athletics Association of Guyana (AAG) Colin Boyce had identified Jevina Straker as the female athlete selected and had said that the remaining spot  had been narrowed down to Ageday and Cortez Frazer. Recently, Vice-President of the Guyana Olympic Association (GOA) Karen Pilgrim confirmed Ageday's attendance.
Since no young sporting affiliates from Guyana had qualified to attend the Games, it had been given four places for a male swimmer, one female table tennis player and a male and female athlete to attend the event. With these allocations the GOA had forwarded this data to the respective groups and had given them a July 15 deadline to make their submissions.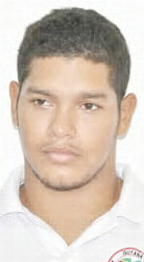 The Guyana Amateur Swimming Association had chosen National swimmer Henk Lowe, the Guyana Table Tennis Association (GTTA) selected Adielle Rosheuvel and Straker had been identified and confirmed earlier in the year. In addition each association was also asked to choose an official to attend the event. Pilgrim, the GTTA General Secretary and Mayfield Taylor-Trim were identified as chaperones for the AAG athletes.
The event, which has been in the pipeline since 2001 was created by the International Olympic Committee in July 2007 at the 119th IOC Session in Guatemala City. It is expected to give athletes between the ages of 14 and 18 the opportunity to showcase their skills in Olympic style competitions. The Games are expected to attract 3600 athletes who will participate in 201 events. All the expenses will be borne by the IOC.
Around the Web