By Dr. Sham Samaroo
Guyana's coach, Ravindranauth Seeram, is confident of success at the upcoming regional twenty20 cricket tournament set for Barbados and Trinidad.
In the following interview Dr. Sham Samaroo, an experienced cricket writer, interviews Seeram about the upcoming West Indies T20 tournament.
SS:The winner of the upcoming T20 tournament will earn a place in the Champions League in South Africa later this year…what are Guyana's chances of winning this tournament?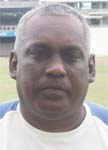 RS:We always do well in the shorter version of the game. We won the inaugural Standford T20 and were runnerups in the 2nd …so I feel we have a very good chance of winning this tournament.
SS:Ramnaresh Sarwan is returning after a long absence. How will the pressure to perform affect him?
RS:Yes, Sarwan is returning after injury, but I am confident that he is fit both mentally and physically. There is always the pressure to perform, but Sarwan is an experienced player and will rise to the occasion. His experience as a leader, and captain, will be important to the team's success. Don't forget too that the opportunity for a place in the Champion's league will be a strong motivator, not only for Sarwan but the entire squad.
SS:You said that you are very optimistic about the team's chances…what do you feel is the team's greatest strength?
RS:Our biggest strength is team unity and togetherness. We also have a very formidable batting line up…Sarwan, Dowlin, Deonarine, Chattergoon, Cush, Fudadin, just to mention a few. There is also the youngster, Jonathan Foo. He is a good striker of the ball…kind of a designated hitter. The bowling too is just as strong. Essau Crandon, Cush, Bishoo, Jacobs, Derwin Christian…and there is too, Narsingh.  Our fielding is definitely top shelf.
SS:You mention Essau Crandon…tell me a little about him?
RS:Crandon has been spearheading the Guyana attack for the past four years. He bowls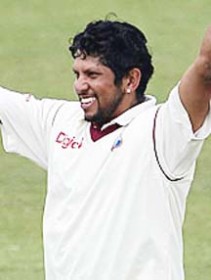 right arm fast medium and is a very disciplined bowler that can ask questions of any batsman. He is also a very useful batsman down the order…that 79 against Jamaica comes to mind.
SS:How much will Shiv Chanderpaul be missed?
RS:It is difficult to replace a player like Chanderpaul…his batting, his experience, his discipline … but at the same time it also presents an opportunity for someone to step up.
SS:West Indies cricket has been plaqued by indiscipline in recent years. How important is it [discipline] to you as a coach, and how do you handle it with the Guyana squad?
RS:Without discipline there is no team. And in that area I know we are doing well. As a coach, I believe in getting players to talk to each other…this builds unity and team morale. I encourage the senior players to share their experiences with the younger members of the squad. But it must also be a two way dialogue. This develops camaraderie among the players.
SS:Do you see T20 as harmful or helpful to cricket in general?
RS:As you can see, in the last few years T20 has become the most popular form of the game. Will that continue…only time will tell?
SS:Would it bother you if test cricket were to die?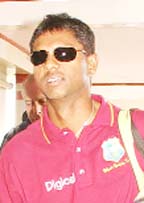 RS:Yes, it would bother me a lot. Although I have never played test cricket, I am convinced that it is the best and most challenging form of the game, and I hope that it continues to be the leading form of the game.
SS:WI cricket has been in the doldrums for sometime, your thoughts…
RS:There are many reasons, and I believe that we heard most of them over the years. One of the biggest obstacles to improvement in the regional game is that the wickets [in the West Indies] are too slow, too flat…we need more pace and bounce. But there is tremendous talent in the West Indies. As you can see, we keep producing test players…even though we are not at the top.
SS:You have been Guyana's coach for the past two years. Your thoughts…
RS:It can be very challenging, but overall it's been good.  As always, whenever the team does well the coach seldom gets credited. But when the team does not, the coach gets all the blame. But I guess that comes with the job!