The Georgetown Cricket Association (GCA) will stage a one-week youth camp for under-15 and under-19 cricketers from its affiliated clubs at the Everest Cricket Club (ECC) Ground from tomorrow.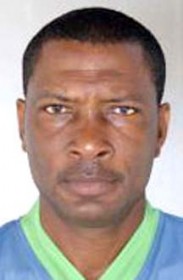 The camp, which ends Friday, will be conducted by Roger and Mark Harper assisted by other GCA coaches.
Sessions for the U15s will commence from 9 am and end at noon while the U19s session gets underway at 1pm and concludes at 4pm each day.
The U15s are asked to be at the venue by 8.30am while the U19s must be present at the venue no later than 12:30pm.
The Under-15 players invited are: MSC – Anfenee Bowman, Vishaul Narayan, Darien Best, Steven Sankar; DCC – Andrew Gibson, Michael Shalim, Prince Roberts, Daniel Manohar, Dexter George, Valdez Sukhu, David Mohammed, Josiah Mattel; ECC – Ryan Dhanraj, Nadeem Rasheed, Aleem Rasheed; GCC – Martin Pestano-Belle, Fadil Umrow, Andrew Alstrom, Devon Lord and GYO – Kumar Singh, Tagenarine Chanderpaul and Pavindralall Persaud.
The under-19 players invited are: Quincy Ovid-Richardson, Shameer Fazal, Mohan Ramdeen, Chanderpaul Hemraj, Christopher Surat, Denesh Mangal, Clairmonte Duesbury, Ricardo Devers, Alex Romalho, Clevon Hyman, Dillon Fernandes, Raj Nanan, Raphael Singh, Gavin Charles,  Trevon France, Nicosi Barker, Safraz Esau, Carlos LaRose, Kevon Fredericks, Stephon Sampson, Marc Nicholson,  Rajendra Deosarran and Randy Bowen.
Around the Web