The Guyana Taekwondo Association (GTA) has named a strong four-man contingent to represent Guyana at the XXI Central American and Caribbean Games (CAC), in Mayaguez, Puerto Rico.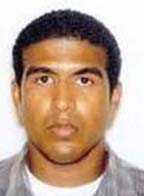 The athletes selected for the tournament which commences today are flyweight, Farhaad Bacchus  – first degree black belt, middleweight, Adrian Spellen – third degree black belt, bantamweight Sven Lorrimer – first degree black belt and welterweight David Rajjab – fourth degree black belt.
They will be under instructions of coach Basir Rajjab, a fourth degree black belt who represented Guyana in the 1990's at the South American Games in Argentina.
Preparation of the athletes was conducted at the Guyana Teachers Union Hall, Woolford Avenue every Monday, Wednesday and Friday for a two-hour period for some time under the watchful eyes of WTF International Referee, Ramjeet Ramphal and Coach Roy Bacchus.
According to Ramphal and Bacchus the athletes were  in excellent condition and the two were very confident that the athletes would be able to earn for themselves and Guyana medals.
It was also disclosed that the members of the association stand proudly behind these athletes and the coach selected and wish them success.
Farhaad Bacchus represented Guyana at the South American Games held in Colombia; Spellen  won a silver medal silver at the same South American Games (Colombia) and Lorrimer copped gold at the recent Taekwondo Festival held in the USA.
Rajjab has been off the scene for little over a year due to injuries, but he has won numerous medals for Guyana since his first international competition in 2001.
The GTA would also like to extend its gratitude to the President and Members of the Guyana Olympic Association for its support in aiding the athletes to participate in the games.
Around the Web