Local racquet wielders Idi Lewis, Christopher Franklyn and Natalie Cummings departed Guyana early this morning for Trinidad and Tobago en route to Mayaguez, Puerto Rico to participate in the Central American and Caribbean Games (CAC).
They will team up in Puerto Rico with overseas-based Paul David, Michelle John and Trenace Lowe.
Lowe, who did most of her training here, departed Guyana on Monday and is expected to arrive along with John and David in Puerto Rico sometime today.
Team captain Lewis last night told Stabroek Sport that the men's team of himself, David and Franklyn expects to do much better than four years ago at the previous CAC Games in Cartegena, Colombia.
Then, the men's team failed to get past powerhouses South America's Venezuela, Central America's Guatemala and the Caribbean's Cuba.
Lewis, however, did not play down the teams'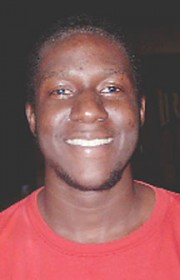 chances.
"I think the chances of both team are very good. We have been training very hard and we are ready both physically and mentally, "he told Stabroek Sport.
In Cartegena four years ago, Lewis distinguished himself in the men's singles where he joined losing men's singles finalist Dexter St Louis as the only two English-speaking players to reach the last 16.
St Louis was beaten in the final by Lin Jui who is the defending champion.
Lewis feels that hosts Puerto Rico, which swept both the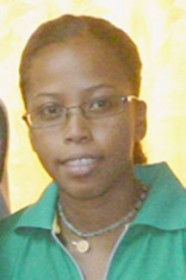 men's and women's team titles at the Caribbean championships earlier this month, will be tough to beat playing as they are at home.
Of the overseas-based players he pointed out that Lowe trained here before departing for the US, John is at school on a table tennis scholarship and David recently won the 2450 category at a tournament in the United States of America (USA) this past weekend.
For Cummings, it will be her first CAC Games and a possible opportunity to avenge a haunting defeat.
At last year's Caribbean championships in French Guiana Guyana lost 2-3 to Trinidad and Tobago in the women's final with Cummings losing in five games to Astra Edwards in a match that went to deuce several times. It is a defeat that she recounted still ranklesr.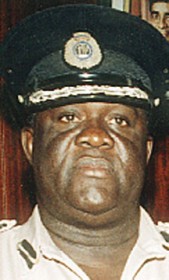 "I'm grateful for the opportunity," she said.
"I have been training under watchful the eyes of Godfrey (Munroe) and (Linden) Johnson.
Cummings also singled out her training partner Dwayne Gibson for special mention.
The other member of the local party Christopher Franklyn, told Stabroek Sport that his goal was to reach the semi-finals of the men's singles. Franklyn, a member of the team four years ago, said he trained very hard for the tournament and although the standard of play at CAC games are usually of a very high standard, he was anticipating good results.
Lewis, a bronze medal winner in the men's singles competition at last year's Caribbean championships
In French Guiana, said the men's team did not do too well in Cartegena but added that the team was looking to do better this time around.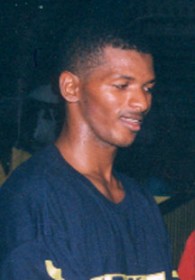 General Secretary of the GTTA, Godfrey Munroe, said the cloud over sponsorship had affected the players somewhat. He was grateful to Commissioner of Police, Henry Greene, for stepping in and assisting with sponsorship which enabled the players to  meet their financial requirements.
Around the Web