The two athletes who  were scheduled to travel to Mexico City to attend the Journey of the Youth Olympic Flame (JYOF) torch relay celebrations  will be absent from the electrifying festivities since they were denied the U.S. visas required to travel through the U.S. in-transit to Mexico.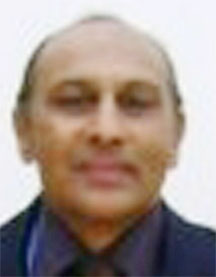 This was disclosed by President of the Guyana Olympic Association (GOA), K. Juman-Yassin.
Yassin said that he was very disappointed over the two youths being denied the opportunity to attend the celebrations, particularly since the athletes were already selected before the impediment in securing their visas.
"I am disappointed that they didn't get the chance to experience that wonderful aspect of the Games," Yassin stated.
Yassin said that he did not know the reason why the athletes were denied their visas but any further explanations would have to be derived from the American Embassy.
The JOYF is a prelude to the Youth Olympic Games (YOG), which will be held in Singapore from  August 14-26, and will be spread across the globe transmitting the message of the Games.
The international Olympic torch relay will feature the JYOF visiting one city, called the "Celebration City", in each of the five continents of Europe, Africa, the Americas, Oceania and Asia.
The Flame will be lit today  in Olympia, Greece, and will then travel to Berlin (Germany), Dakar (Senegal), Mexico City (Mexico), Auckland (New Zealand) and Seoul (Republic of Korea).
At each destination there will be a city celebration focused on youth empowerment and the power of the Olympic values. The Flame will then arrive in Singapore for a six-day round-the-island traditional torch relay, before it lights the cauldron at the Singapore 2010 YOG Opening Ceremony to mark the start of the inaugural Games.
Each of the National Olympic Committees (NOC), of the various countries attending the Games, was invited to send two youth representatives to participate in a torch pass ceremony at a Celebration City. This included Guyana since we will be sending four sporting youngsters to the Games.
Around the Web