The Guyana Amateur Powerlifting Federation (GAPF) yesterday named  five powerlifters to represent Guyana at two  international championships that will be held in Aguadilla, Puerto Rico from August 4-7.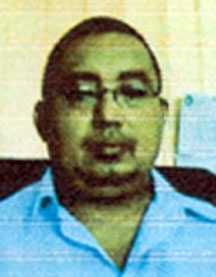 The powerlifters have been selected for the 8th International Powerlifting Federation (IPF)/North American Powerlifting Federation (NAPF) North American Regional Powerlifting Championships and the inaugural Central American and Caribbean (CAC) Games Powerlifting Championships.
According to President of the GAPF, Peter Green, the team includes  Caribbean/Regional/Pan American Champion, Randolph Morgan in the (82.5 kg) category, Caribbean Masters Champion Winston Stoby (75 kg), Caribbean Silver Medalist, Richard Seymour (110 kg), Junior National Champion, Kenneth Melville (110 kg), and Caribbean Sub-Junior and Junior Champion, Vijay Rahim.
But while the attendance of the first four has already been guaranteed, doubt still overshadows Rahim's attendance at the event as he has been denied the required visa by the U.S. Embassy.
However, with the assistance of the North American Powerlifting Association (NAPF), the GAPF has appealed to the U.S. Embassy to review their decision on Rahim's visa application.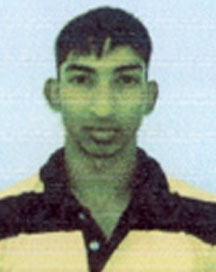 Green said yesterday that while the embassy has already acknowledged receipt of the appeal, they were yet to receive further correspondence.
However, intent on providing an opportunity for  Rahim's astonishing talent should the appeal be turned down, Green disclosed that the federation will be looking instead to have Rahim attend the South American Championship  to be held in Montevideo, Uruguay from  August 5-8.
This venture was chosen as an alternative for the 17-year-old to seize an opportunity to break the current existing World Sub-Junior record for the deadlift of 221 kg. Rahim, according to Green, had already broken the South American record when he lifted 215kg in March this year at the Caribbean Championships held here in Guyana.
Green disclosed that Rahim's travel arrangements for the latter alternative would have to be made later this month and they are hopeful that they would receive a response from the embassy before then.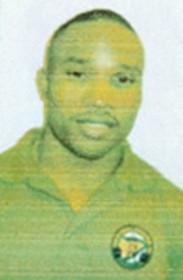 The final five were selected from the 11 who had been shortlisted earlier this year but concerns about team members being able to obtain their visas had been an issue since then.
It had been asserted that the final composition of the team would have depended on who were successful at acquiring U.S. visas.  Among those cut from the team was Caribbean/Regional/Pan American Champion, John Edwards (125kg).
Around the Web