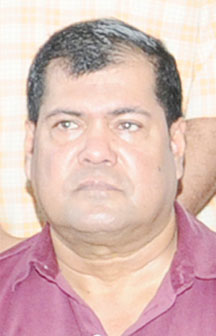 GEORGETOWN, Guyana,  CMC – Chetram Singh has admited that Guyana has a hard act to follow in the Champions League Twenty20 next month in South Africa.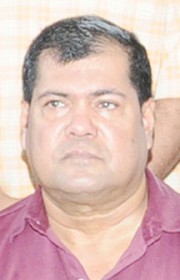 But the long-standing Guyana Cricket Board president believes Ramnaresh Sarwan's side will make the Caribbean proud when it takes to the field.
The Guyanese qualified for the lucrative competition, after they won the Caribbean Twenty20 Championship two Saturdays ago.
"We are looking to put up a gaood show, and what we are hoping for is to get as far as T&T got the last time around," he said.
Singh, a director of the West Indies Cricket Board, believes success for the national team will be the right tonic for the sport in the country, which is enduring a tumultuous time at the moment.
"We saw what happened in T&T the last time around," he said. "They went to the CLT20, and they played very good cricket.
"They reached the Final, and not only did they attract people to the game in their country, but also regionally."
He added: "After their great performance, it was like a dose of medicine for the game in T&T, and all of a sudden, their cricket picked up. We are still seeing the benefits of that performance in India."
Singh has dispelled doubts about the quality of the Guyana side, and their ability to be worthy representatives for the region.
"We have a good team, and we could do very well in South Africa," he said. "Our players are keen, and really want to bring the success back home.
"If this is done, then we would have a lot more people being attracted to the game of cricket, and it would help us in developing it."
He concluded: "Also our players have a great chance to get recognised on the World stage, and get contracts to benefit themselves. We are hoping for the best."
Comments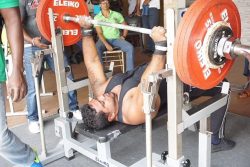 National powerlifters, John 'Big John' Edwards, Colin 'Mr Clean' Chesney and Jacqueline Toney were among the participants who chalked up their hands and competed in yesterday's bench press showdown at the 704 Sports Bar Sky Lounge.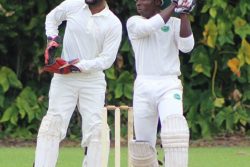 The Police Sports Club (PSC) continued their impressive run in this year's Noble House Seafoods second-division, two-day tournament, after compiling 323 before being dismissed on the stroke of stumps on day one in their final group match against the University of Guyana (UG) at the Gandhi Youth Organization ground, yesterday.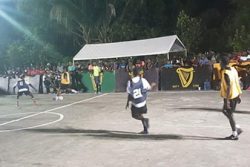 NK Ballers, Silver Bullets, Wisroc, Swag Entertainment, Assassa Ballers and Cherokee Park secured wins when the Guinness 'Greatest of the Streets' Linden Championship continued on Friday.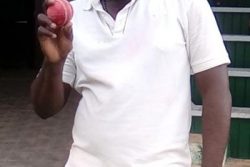 cbagged 6-51 as Gandhi Youth Organization (GYO) restricted the Guyana Defence Force (GDF) to 151 all out in their first innings of the Georgetown Cricket Assoc-iation/GISE/Star Party Rental/Trophy Stall first-division, two-day tournament at the GDF ground, Camp Ayanganna yesterday.