-GTTA's Munroe
By Floyd Christie
General Secretary of the Guyana Table Tennis Association (GTTA) Godfrey Munroe is confident that Guyana's Adielle Roushevel will be competitive when she represents Guyana in the table tennis segment at the inaugural Youth Olympics Games (YOG) which will be held in Singapore from August 14-26.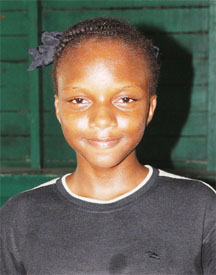 Munroe will accompany Roushevel to the games as coach for the games which commence Saturday.
He told Stabroek Sport via telephone yesterday that the level of competition will be very high but, based on young Roushevel's skill level; she will be able to hold her own amongst some of the world's best junior table tennis players.
"She has the attributes to cope," Munroe said when asked of the performance he expects from Roushevel.
Munroe, the current national men's singles champion is of the opinion that the YOG will provide gainful exposure for the 15-year-old Roushevel.
"She can only learn from this engagement and the training will be beneficial," Munroe stated.
The two will be involved in an International Table Tennis Federation (ITTF) training camp which will be conducted by four-time Olympian Jean Philippe Gatien of France which is scheduled to start on August 15 and end August 17.
According to Mikael Anderson, ITTF Executive Director, Education, "The ITTF has made an effort to promote the educational component involved in what was a first Olympic experience for a very young and promising group of athletes."
Roushevel and the rest of team depart Guyana this morning for Singapore where they will be undergoing pre-competition training prior to the YOG which officially begins on August 22.
The training sessions will allow the athletes to familiarize themselves with the competition venues while also preparing for the upcoming tournament.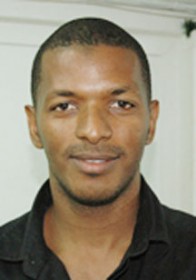 Roushevel will be competing in the singles and mixed doubles format at the YOG. To contest the mixed doubles, she will be paired with Rodrigo Tapia of Ecuador.
Rosheuvel has been training under Coach Colin France and Munroe said yesterday that he was satisfied with the work put in by the experienced former three-time national men's singles champion.
In addition to Roushevel, the Guyana Amateur Swimming Association has chosen Henk Lowe to compete in swimming at the YOG while Jevina Straker and Chavez Ageday have been selected for the track and field aspect of the games.
Accompanying the athletes will be vice-president of the Guyana Olympic Association Dr. Karen Pilgrim and Maefield Trim, Council Member of the Athletic Association of Guyana.
Around the Web