PORT OF SPAIN, Trinidad, CMC – Trinidad and Tobago are already looking to the future following their huge disappointment in the recent Caribbean Twenty20 Trophy.
Tipped as the hot favourites before the July 22-31 tournament, they crashed out in the semi-finals to eventual champions Guyana before their home crowd at the Queen's Park Oval.
"The Trinidad and Tobago team will commence training in the coming weeks as we continue to prepare, develop and harness young players, to not only win tournaments but represent the country with dignity, discipline as well as pride," manager Colin Borde said.
"The loss in the semi final hurt us all. The way the team recovered the following day, after such a devastating and hurtful semi-final loss was testament to the character and passion of the players and staff."
"The TTCB (Trinidad and Tobago Cricket Broad) gave its full support after the loss and encouraged the team to continue and develop on the path chosen. Falling down is part of life and the challenges that it presents, getting up and running is the beauty of embracing such challenges."
T&T shocked the cricket world last year when they played unbeaten in the Twenty20 Champions League in India to reach the final before losing to Australian state side New South Wales.
And coming on the backs of their triumph in the regional one-day tournament last October, they announced themselves as kings of the shorter forms of the game in the region.
Borde praised the standard of the CT20 which was hosted in Barbados and Trinidad and Tobago.
"The tournament was a success from the standpoint of good entertaining quality cricket for the most part," he said.
"Both the Kensington Oval and Queen's Park Oval showed that they were able to still get the games played even through such atrocious weather."
Comments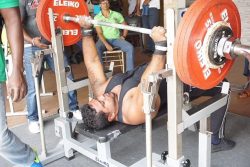 National powerlifters, John 'Big John' Edwards, Colin 'Mr Clean' Chesney and Jacqueline Toney were among the participants who chalked up their hands and competed in yesterday's bench press showdown at the 704 Sports Bar Sky Lounge.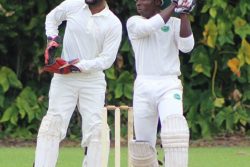 The Police Sports Club (PSC) continued their impressive run in this year's Noble House Seafoods second-division, two-day tournament, after compiling 323 before being dismissed on the stroke of stumps on day one in their final group match against the University of Guyana (UG) at the Gandhi Youth Organization ground, yesterday.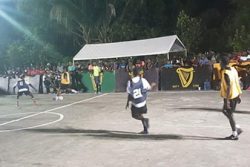 NK Ballers, Silver Bullets, Wisroc, Swag Entertainment, Assassa Ballers and Cherokee Park secured wins when the Guinness 'Greatest of the Streets' Linden Championship continued on Friday.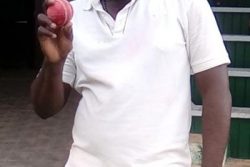 cbagged 6-51 as Gandhi Youth Organization (GYO) restricted the Guyana Defence Force (GDF) to 151 all out in their first innings of the Georgetown Cricket Assoc-iation/GISE/Star Party Rental/Trophy Stall first-division, two-day tournament at the GDF ground, Camp Ayanganna yesterday.