President of the Georgetown Cricket Club (GCC) Lionel Jaikaran said he is no closer to knowing the future of the GCC six months after he and executives from the Georgetown Football Club (GFC) held talks with the government on a possible merger.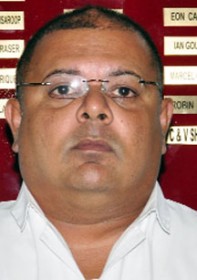 In an interview with Stabroek Sport Jaikaran said since the meeting at the Office of the President in April he has yet to hear anything about the issue.
The government had promised to submit a comprehensive proposal outlining its vision for the possible merger of the historic GCC ground, Bourda, and the GFC to create a sports facility. According to reports at that time, if the GCC accepted the proposal, which Sport Minister Dr Frank Anthony had described as exploratory, a synthetic track for athletics and a football field would have been built in the centre.
This plan would have effectively ruled-out the playing of cricket at the GCC, formerly the mecca of cricket in the Caribbean. When these plans were relayed to the GCC membership at an Ordinary General Meeting (OGM) in May, Jaikaran recalled that they were not too "fired" up about the merger as it excluded cricket. "I don't think we had a problem with the merger per se but they had a problem with cricket not being played anymore. We were offered space on Carifesta Avenue and the stadium to use but logistically wise it's a nightmare and financially it is not good for the players," he said. Jaikaran also added that, "We don't have a problem with the merger the problem we have is no playing of cricket. And at this point in time we have not heard anything. They (government) were supposed to put in writing a proposal."
Jaikaran was adamant that the GCC is still an important component in Guyana's cricket and particularly in Georgetown. First class cricket, along with Inter-County and other Georgetown Cricket Association's matches are still played at the venue. He said whether or not the proposal makes room for cricket to be played at the facility is pivotal to the GCC's decision.
"If there is no cricket being played on the ground, I have a feeling they may not go along with it," he added. Jaikaran also expressed concern about the future of the club with or without the merger.
"I love my club and I want to see what is best for it. GCC is oldest cricketing club in the Caribbean and this is history that cannot be shut out just like that. I want to see my club progress; I want to see it get back to where it was and we are assiduously working towards that. Obviously we are not going to host anymore international matches but we have plans, myself and my committee," he said.
Jaikaran said he appreciates government's consideration of GCC for development but any merger must include cricket. "The government did say that they would think about that; they were not totally against it and I think they said, space permitting and therein lay the problem," he added.
On the other hand, he noted that the club had some financial constraints that has impeded some of its plans and noted that some revetment work had used up a chunk of the money. However, he also gave assurances that its coffers are in good stead.
The Bourda ground has a capacity of around 22,000 and was opened in 1884. The venue hosted its first Test match in February 1930 between West Indies and England. The Caribbean side won by 289 runs and George Headley scored a century in each innings. Cricket matches between Trinidad & Tobago and GCC were also played there from as early as 1883, and later between GCC and teams from Britain in 1895 and 1897. The ground did not host matches for the 2007 International Cricket Council (ICC) World Cup, but a proposal has been made to merge the GCC and GFC and build a stadium.
Around the Web