The Guyana Squash Association (GSA) yesterday signed a three-year sponsorship deal with mobile phone giants Digicel at the Georgetown Club.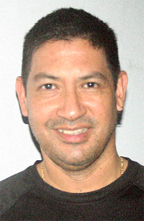 Negotiations between the two entities have long been in the pipeline and fruition of the process finally came after both parties were satisfied with the terms of the contract this year.
With the striking of this deal GASA will be branded by Digicel.
A cost was not disclosed.
However, there are also provisions in the contract for existing tournaments under other sponsors to continue their commitments to the association.
The signing also came in the wake of yesterday being World Squash Day and president of the GSA Andrew Arjoon said he felt that it was fitting for the "corporate partnership".
"We are eternally grateful to the management and staff of Digicel and the GSA Executive who collectively have put a lot of work into making this (partnership) a reality.
"While the initial contract is for a period of three years, we look forward to a long and fruitful relationship with our new partners Digicel", Arjoon told a news conference yesterday.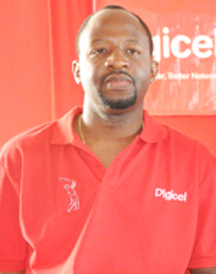 Arjoon also reminded representatives of the company, Chief Executive Officer (CEO) Gregory Dean, Public Relations Officer (PRO) Shonnett Moore and Jacqueline James, of the GSA and players' achievements and emphasised the fact that the GSA has a budding squash programme and that the body was constantly looking for new talent.
This announcement tied in with the theme of World Squash Day which is "20/10 for 2010" and this is encouraging clubs around the world to increase the number of players. The thrust of the theme is for clubs to recruit 20 new junior players and 10 new adult members.
"Guyana Squash has a rich tradition of winning throughout the Caribbean. For years the team has constantly set the standard by which other Caribbean islands measure their successes or for the most part in recent years their failures.
At the last Junior Caribbean Area Squash Association championships in the Cayman Islands, Guyana were declared overall winners for the sixth time in a row.
Additionally, the Guyanese won four of the eight individual titles, Arjoon elaborated.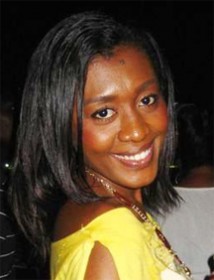 Arjoon also announced yesterday that Guyana has been chosen to host the Junior Caribbean Championships next July and Digicel will be the main sponsor of this event.
Dean speaking on behalf of Digicel said that the company will continue to contribute to sport and youth. He also admitted that for some time the company has been following the exploits of the squash players and the role the GSA has been playing in the development of them.
He said that the company always wanted to be partners with squash and he was hopeful that this partnership will be a fruitful one.
Around the Web