Seawall FC continues to impress as the Guyana Football Federation (GFF) National Super League approaches its conclusion.
On Friday they recorded their fifth consecutive victory at the Georgetown Football Club (GFC) Ground when they needled the Guyana Defence Force (GDF) team.
In the second match,  Rosignol United came from behind to draw with Buxton United while Camptown outplayed Victoria Kings 4 – 2.
Yesterday, Buxton United and Liquid Gold and Victoria Kings and GDF locked horns at the GFC Ground while today Alpha United meets Milerock at the same venue.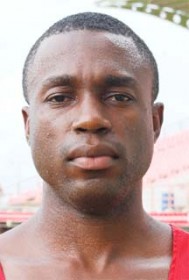 The Seawall/GDF encounter was originally scheduled to be contested at the Uitvlugt Ground but at the last minute the Guysuco officials stopped the marking of the ground.
According to the officials, owing to the moisture in the ground the game could not be played since a cricket match was scheduled for the following day, and there were fears of the pitch being damaged.
Seawall United's Andy Gillis scored in the 17th minute.
The win moves  Seawall FC to 20 points and sixth position.
Buxton United scored through Orson Washington in and Denvor Dennis while Rosignol's scorers were Delwin Fraser and Garson Baker.
Camptown overpowered Victoria Kings with former national player Nigel Codrington recording a brace in the 32nd and 61st minutes while Devon Forde scored in the 10th minute.
Rishawn Sandiford accounted for the other goal in the 50th minute.
Scoring for Victoria Kings goal were Robert Souza and Samuel Blackett.
At Bartica, Milerock overcame Liquid Gold 1 – 0 as Kevin Luke scored in the lone goal in the 79th minute.
The defeat by GDF has eliminated their chance of attaining the second position.
They remain on 28 points with one game remaining while current second place holder, Milerock, are on 32 points with one game remaining.
Camptown and Rosignol United are both on 27 points in fourth and fifth respectively, with two games each remaining to play.
Alpha United lead with 36 points and are unofficially champions as no team can surpass them.
Around the Web