The committee formed by football clubs invited to participate in the upcoming Kashif and Shanghai (K&S) Tournament, Clubs for Negotiation (CFN), met with directors of the Kashif and Shanghai Organization on Sunday.
Chairman of CFN, Marlon Cole, speaking with Stabroek Sport via telephone yesterday confirmed that members of the committee met with K&S.
Cole stated, however, that he was not at liberty to say what had transpired at the meeting but he indicated  that all of the earlier issues identified by the committee were discussed.  Cole said that the two parties will be issuing a joint press release with all details later today.
At their committee meeting held Saturday last, Cole had said that CFN was asking that there be negotiation on the issue of participation fees for the tournament, that 50% of the money be paid in advance, and that there be an increase in prize money awarded for the tournament.
Cole had also stated that the committee will be rallying for the inclusion of Alpha United in the tournament.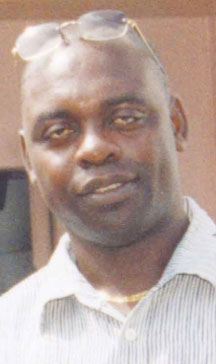 According to Cole, the committee comprises 11 clubs, including Alpha United, which had been ejected from participating in the tournament after the president of the club, Odinga Lumumba declared that his team would not be play unless there was an increase in prize monies.
Declaring that they will not be modifying the prize monies, K&S announced that they had accepted the non-participation of Alpha United, and Ann's Grove Football Club would be the replacement team.
Co-director of K&S, Aubrey `Shanghai' Major, also confirmed that there had been negotiations between CFN and K&S. He stated that negotiations pertaining to the participation fee for the tournament have been discussed. Major related that the situation has been "ironed out" and that the two entities have come to an agreement.
"We had a few clubs that raised concerns, but it was about the preparation fee, that situation was ironed out yesterday [Sunday], and it was settled. That is all we are dealing with and it was ironed out," Major said.
He said further that apart from the demands made by Alpha United, he was not aware of any other clubs that have openly demanded an increase in the prize monies of the tournament, so  K&S will not be addressing that issue.
"I see it is reported that clubs are supporting this [increase in prize monies], but nobody is saying who the clubs are. We are trying to find out who are the clubs that are in support, it could be any clubs, it could be clubs that are not even participating in the tournament, so we are not replying to anything about that," Major said.
And regarding Alpha United being reinstated in the tournament, Major said that K&S never expelled the club  from the tournament. After standing firm that they will not be increasing the prize money, Major noted, Alpha United had accepted that they will not be participating.
"They excluded themselves, we never put them out of the tournament. They said they want this and they want that, and that they won't play under certain conditions and once this is not in demand they won't play."
Major noted that K&S will not be having any further meetings with CFN, and from here on they will only be having discussions with the Guyana Football Federation.
Around the Web