CENTURION, South Africa, (Reuters) – South Africa  fast bowler Morne Morkel said yesterday the contest between the home side's fast bowlers and India opener Virender Sehwag would be the key contest in the forthcoming three-test series.
Morkel will take the new ball on his home ground with the world's top-ranked bowler Dale Steyn in the first test starting at Centurion tomorrow.
"Sehwag is very dangerous when he goes on the charge up front, he can be very destructive against the new ball. I'm looking forward to the contest and the first five overs with the new ball will be vital because that's when you still get good bounce," Morkel told a news conference.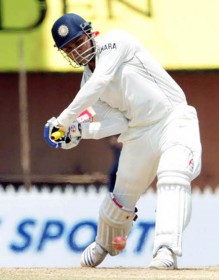 "If we can strike early with the new ball and get their middle order in quickly, then maybe we can bowl India out cheaply. It's obvious you don't want Sehwag to get a flying  start and Gautam Gambhir was ranked the number one batsman in the world not that long ago."
The weather around Centurion is still overcast after a wet weekend which should help the pace bowlers and South Africa batsman Ashwell Prince said he would relish the challenge.
"The weather forecast isn't great and as long as there is  rain about, there will be a lot of moisture about and I'll  expect the pitch to do a bit, with movement off the seam. But  when the sun comes out, it is always a good track to bat on," he  said.
The left-hander was out of favour the last time South Africa  played a test at Centurion, the drawn first match against  England last December. But he averages 67 at the venue and has  scored three of his 11 centuries there, each time when his side  were in trouble.
"I want to make contributions when the going is tough, but  you're not always going to perform in those sort of conditions.  But it's more important for the team to take 20 wickets than the  batsmen to fill their boots. It's important that the conditions  support the bowlers too," Prince said.
Around the Web