Chef-de-Mission of Guyana's contingent to the recent Commonwealth Games and Treasurer of the Guyana Olympic Association, Garfield Wiltshire yesterday said that the three national rugby players recently suspended by the Guyana Rugby Football Union (GRFU) had been drinking and were under the influence of alcohol.
Yesterday the GRFU issued a second statement seeking to justify banning the three players Dwayne Schroeder, Albert La Rose and Kevin Mc Kenzie in the face of comments by the players that the bans were unusually harsh in light of the stated indiscretions.
Yesterday, Wiltshire told Stabroek Sport that the players had been drinking but added that only one player in his estimation was drunk at the time. "They were drinking, everyone knows they were drinking, they admitted they were drinking… They were under the influence of alcohol." However, Wiltshire made it clear that all of the players were not drunk.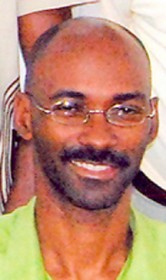 "All of them weren't drunk… One of them was drunk." "Albert La Rose was drunk," he added.
Giving a brief synopsis on what played out as the rugby team departed the Commonwealth Games village, Wiltshire said: "When I saw them off, obviously the three persons weren't there. I then went back to the rooms trying to locate them and I couldn't locate them. It was obvious that their kits were still there so they were somewhere in the village, but I didn't know where they were, so I went back in the village and then they subsequently came and La Rose was drunk."
In relation to the Schroeder and McKenzie, Wiltshire stated: "I wouldn't label them as drunk… they were basically in control of most of their faculties.
"When Schroeder came he was speaking at the top of his voice, but after that they didn't behave in any way out of the ordinary, except La Rose," Wiltshire added.
Around the Web