A punch has not yet been thrown but the tension is at fever pitch for the Guyana Amateur Boxing Association (GABA) Champion of Champions tournament which begins tonight at the Cliff Anderson Sports Hall (CASH) from 19:00 hours.
In a brief interview yesterday with the former  national featherweight champion Ray Sandiford, whose four-month ban is now over, he said that he was coming "angry".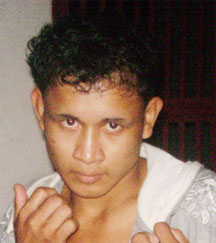 According to Sandiford, whose four month ban ended yesterday, fighters from the Guyana Defence Force (GDF) and Forgotten Youth Foundation (FYF) will feel the full extent of his wrath for the next two nights.
"I coming very hard for this fight. Any lightweight coming especially from Guyana Defence Force and the FYF gym…I wouldn't like no boxers from those gyms because their coaches don't like me so I coming angry from them gym. I coming real strong and I will be the one (champion) for the lightweight," Sandiford warned.
Sandiford, who fights out of the Police Gym, was banned for four months after he returned from the Central American and Caribbean (CAC) Games in Puerto Rico in August. He said that he has been training and  he was cut from a winning streak when he was handed the ban.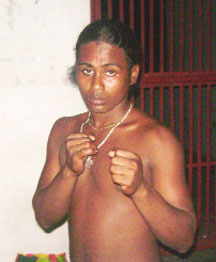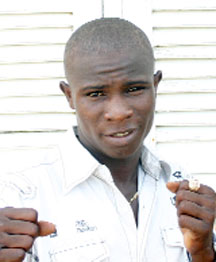 Sandiford, will no longer be able to fight in the featherweight division as the International Boxing Association (AIBA) has directed that the division be completely eliminated from the sport.
"It (the ban) was hurtful for me but I have been training I coming very hard and stinging for this fight," Sandiford stated.
Meanwhile, bantamweights Mark Anthony George and Benjamin Henry of the Fort Kaituma Gym, said that they are prepared for the championships and they intend to go back home with titles. Their aim at this time is to make the national team.
Admission to the venue is $200.
Around the Web