CENTURION, South Africa, (Reuters) – Unbeaten  centuries by Jacques Kallis and Hashim Amla put South Africa  totally in control against the inconsistent India attack on the  second day of the first test yesterday. 
Amla made 116 not out and Kallis 102 not out as South Africa  closed on 366 for two.  
The ailing Indian bowlers were defending their batsmen's paltry first innings total of 136 all out. 
Kallis breezed to his 38th test century off just 130 balls  in three hours and looked entirely on top of his game. He  stroked nine elegant fours and hammered three sixes.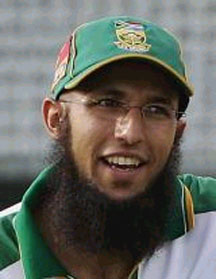 Amla, who passed 1,000 runs against India in his 10th test  against the world's number one ranked team, survived a number of  scares to score his 12th test century and sixth this year. 
 
Kallis and Amla have added 200 for the third wicket to give  South Africa a first-innings lead of 230 and all but kill off  India's chances of victory.  
The visitors could ill-afford the lacklustre showing of  their seamers on a pitch on which South African fast bowlers  Morne Morkel with a career-best five for 20 and Dale Steyn  (three for 24) had prospered.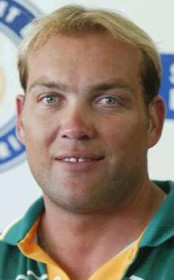 But Shanthakumaran Sreesanth, debutant Jaidev Unadkat and  Ishant Sharma all failed to extract any life from the surface.  
SCOREBOARD
India first innings (overnight 136-9)  
G. Gambhir c Harris b Morkel                    5  
V. Sehwag c Amla b Steyn                          0  
R. Dravid lbw b Morkel                             14  
S. Tendulkar lbw b Steyn                         36  
V. Laxman b Steyn                                       7  
S. Raina c Prince b Kallis                           1  
M. Dhoni  lbw b Morkel                           33  
Harbhajan Singh run out                        27  
Ishant Sharma c Kallis b Morkel           0  
S. Sreesanth c Steyn b Morkel               0  
J. Unadkat not out                                      1  
Extras (lb-6, w-3, nb-3)                          12  
Total (all out; 38.4 overs)                    136  
Fall of wickets: 1-1 2-24 3-27 4-66 5-67 6-71 7-110 8-110  9-116 10-136  
Bowling: Steyn 10-1-34-3 (w1), Morkel 12.4-5-20-5 (nb3),  Tsotsobe 9-2-50-0 (w1), Kallis 6-1-20-1 (w1), Harris 1-0-6-0.   
   
South Africa first innings  
G. Smith c Dhoni b Harbhajan                                     62  
A. Petersen c Gambhir b Harbhajan                        77  
H. Amla not out                                                             116  
J. Kallis not out                                                             102  
Extras (b-2, lb-2, w-2, nb-3)                                        9  
Total (two wickets; 87 overs)                                366  
Fall of wickets: 1-111 2-166.  
To bat: A. de Villiers, A. Prince, M. Boucher, D. Steyn, M.  Morkel, P. Harris, L. Tsotsobe.  
Bowling: Sreesanth 19-1-71-0 (1nb, 1w), Ishant 18-2-68-0,  Unadkat 16-2-60-0 (2nb), Harbhajan 25-2-107-2, Raina 3-0-27-0,  Tendulkar 6-1-29-0.  
India's best hope of wickets lies with off-spinner Harbhajan  Singh, but his two wickets in 25 overs have cost 107 runs. 
Earlier, openers Graeme Smith and Alviro Petersen blunted  the Indian attack for two-and-a-quarter hours.
Around the Web