LAS VEGAS, (Reuters) – Boxer Floyd Mayweather Jr  was arrested at a Las Vegas casino on a misdemeanor battery  charge after he allegedly assaulted a security guard at his  gated community, authorities said yesterday. 
 
Las Vegas police arrested Mayweather, 33, at a casino on  the Las Vegas strip shortly before midnight local time on  Thursday, police spokeswoman Barbara Morgan said.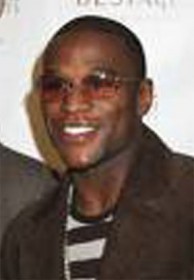 Mayweather was held overnight at the Clark County  Detention Center and released Friday, said Kathy Banto,  executive assistant for Clark County assistant district  attorney Chris Owens.  
Mayweather, who battered his way to nine world titles in  five weight divisions, is due to appear in court Tuesday at 8  a.m., Banto said. Earlier, Las Vegas police had given the court  date as Monday.  
Morgan said the arrest warrant was for an outstanding  misdemeanor battery charge, alleging that Mayweather assaulted  a security guard at his gated community.
Around the Web