Guyana's junior swimmer Ronaldo Rodrigues recorded two more personal best times when he participated in the men's 50m butterfly and 200m breaststroke events yesterday at the FINA (World Swimming Federation) World Championships (25m) in the United Arab Emirates, Dubai.
In the women's 400m freestyle event Britany van Lange also recorded a new personal best when she finished the race in 4:53.20s to surpass the 5:03.41 qualifying time that she started with.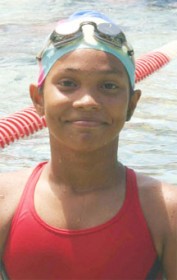 Rodrigues clocked his personal best times in the men's 50m butterfly and 200m breaststroke events. Starting with the 50m butterfly at 10:35am (1:35am Guyana time) Rodrigues touched the wall in a time of 27.91 seconds to erase his 29.29 seconds qualifying time.
Swimming out of lane seven in heat four, Rodrigues managed a creditable second place finish, but was only able to manage a 92 ranking out of the 119 entrants for the race. In the 200m breaststroke Rodrigues was allocated lane two  in heat two and managed a fifth place finish covering the distance in 2:40.83s. Overall for this race, Rodrigues finished with a ranking of 52 out of the 57 people who had signed up for the event.
In addition to the 50m butterfly and 200m breaststroke events, Rodrigues has already completed the 100m breaststroke  (1:10.02s), the 200m freestyle (2:08.95s) and 50m freestyle events (26.40s).
In her 400m freestyle race, van Lange finished fourth in heat one. Overall she placed 41 out of 47 entrants. Van Lange produced another personal best in the 100m freestyle (1:02.56s).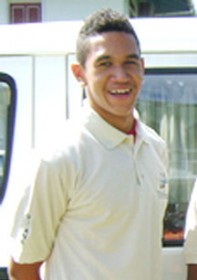 Today van Lange will be participating in the women's 50m backstroke and 50m freestyle events while Rodrigues will be in the men's 100m freestyle and 100m individual medley events.
Around the Web