Manager of Guyana's national junior basketball team which participated in this year's Inter-Guiana Games (IGG), Chris Bowman says that an "expansive plan" for youth basketball aimed at developing the sport among the younger players will jump off in January.
Bowman, who is also coordinator of the national schools basketball programme, told Stabroek Sport yesterday that the focus was not only on beginning preparations for next year's IGG in advance, but also to extend the training that will be undertaken by the IGG team generally to youths involved in basketball.
He stated that this was not the first time the junior national team will begin preparations for the IGG so early but said it was the first time those involved in getting the junior national team ready will incorporate a wider cross-section of youths.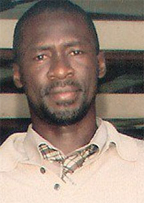 "Its not first time… They [junior national team] are never really idle for too long, so it's not unusual to start in January. It's consistent with what we have been doing in the past," said Bowman.
He added that work on the plan was still in progress, but will be finalized soon, along with the date for its implementation.
"We know that we will commence very early in January, like the second week in January, somewhere around the 10th, I'm not sure of date," Bowman explained.
The former president of the Georgetown Amateur Basketball Association, stated that this plan is being adopted so as to further the game's development at the youth level.
"There is going to be a number of changes structurally with approach to preparations. Also we are going to have a more expansive approach to youth basketball development. We are not just going to be working towards IGG but working with youths to take them to the next level," said Bowman.
"A lot of them, after the IGG, the motivation is no longer there because there's not much else for juniors after the IGG," Bowman said.
He explained that the programme also seeks to bridge the gap between the IGG and school basketball and the senior level.
"We have at one level school basketball and the IGG, but after school ball there is a big gap, there's nothing in between there, they just go to the senior level," Bowman said.
"It's about helping youngsters to make the leap to the next level. The programme is going to take an approach for complete development by investing seriously in youth basketball for both males and females," he added.
Around the Web