(Cricinfo) An International Cricket Council's (ICC) inspection team has raised serious concerns over the preparedness of two key World Cup venues – Eden Gardens in Kolkata and the Wankhede Stadium in Mumbai – in time for the tournament, which begins on February 19, 2011.
Its interim report says the original November 30 deadline for completion of construction, which neither stadium has met, is likely to be over-run by at least a month and warns that, if construction at these venues is not completed by January 15, "it is not possible to confirm that the venues will be in a suitable condition to be handed over by January 31."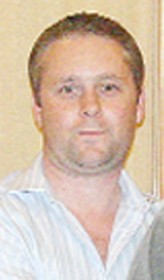 The inspection team, headed by ICC events manager Chris Tetley, visited the World Cup venues in India in late November and early December. In its evaluation – first reported in the Deccan Herald – it listed the pending work and expressed doubts over its completion by the end of the year. The report quotes Professor Eugene van Vuuren, the ICC's Stadium Consultant, as saying construction programmes were likely to be completed by late January at the earliest. "This pre-supposes no unforeseen delays or further impacts on construction by the current poor weather."
Beyond the construction work, there are a number of other tasks that will also need to be finished before any games can be played.
These include landscaping and necessary beautification of the grounds, interior finishing and furnishing, the installation of entry gates, certification by local authorities, and the installation of temporary infrastructure required specifically for the World Cup.
The report is reminiscent of the situation with the Commonwealth Games in Delhi earlier this year, where venues and other facilities were completed at the last moment and after widespread criticism by various stakeholders – athletes, officials, administrators – and the global media.
Tournament director Ratnakar Shetty said this was the first he was hearing about the report but added that he was confident of the work being done in time. "There are two parts of the job that have to be completed in the Wankhede Stadium: the last of the construction and the finishing of the details," he told ESPNcricinfo.
"The construction will stop by December 31, after which the rest of the work will be done to finish the access to the stadium and all the smaller details.
"I'm quite confident it will be done by January 15, which is two months before the Wankhede Stadium's first World Cup game.
"In any case, the major work at Wankhede is already done, with regard to the corporate boxes and the bucket seats."
He said the World Cup organisers would want the ICC to carry out another visit to the Wankhede, Eden Gardens and three Sri Lankan venues around January 15.
Around the Web