The Ministry of Culture, Youth and Sport in collaboration with the National Sports Commission and the Ministry of Education is striving to begin construction of 10 multi-purpose courts in five administrative regions in the coming year.
This is according to Director of Sports, Neil Kumar, while speaking to Stabroek Sport via telephone yesterday.
Kumar disclosed yesterday that tenders for the facilities have already been advertised and they are awaiting a response from suitable contractors to undertake the project.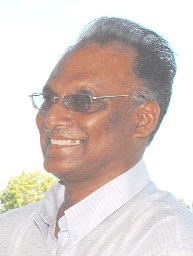 "We have advertised for 10 facilities in five regions," said Kumar.
He added that the facilities will be constructed in selected schools in each of the identified regions and said that they have had a meeting with the Ministry of Education to identify the schools and finalise aspects of the project.
"All systems are in place," he added.
According to Kumar, the regions identified for the construction of the facilities are regions three, four, five, six and 10.Kumar stated that they are looking to begin construction at the earliest possible time in 2011.
"As soon as the tenders are accepted we are looking to start construction then," said Kumar.
The multi-purpose courts will be used for disciplines  such as basketball, netball, lawn tennis and volleyball.
The schools identified for the construction of the facilities in region three are Patentia Secondary School, Tuschen Primary School and Kawal School in canal Number two, while the schools selected in Region four are Covent Garden Secondary and Mon Repos Secondary.
Fairfield, Fort wellington and Bush Lot Secondary Schools have been identified in region five, while Berbice High School, Tagore Memorial and J.C Chandisingh Secondary have been selected in region six.
The schools selected in region 10 are Silver City Secondary and Linden Foundation Secondary.
Around the Web