President of the Guyana Motor Racing and Sports Club (GMR&SC), Raj Budhoo says that videos from the Seaboard Marine Caribbean Motor Racing Championship, held here last month, reveal that the collision between Guyana's Mark Vieira and Barbadian Stuart Williams was an accident.
"We had the stewards look at it [the video] subsequently this came up, and it was deemed a racing accident," Budhoo told Stabroek Sport via telephone yesterday.  The Barbados Nation newspaper reported recently that Stuart proclaimed that he will not be racing in Guyana anymore after his vehicle 'Williams Equipment/Hilti Lotus Elise', was hit on the left side by the vehicle driven by Vieira.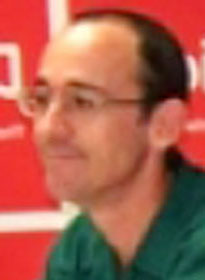 In the article, Williams is quoted as saying that motor racing is a no contact sport and that "Guyanese drivers seem to think otherwise. They think that pushing you off the track in order to win is the way to do it and I will not return to that country unless I have a clear lead in the CMRC points standings."
However, Budhoo said that Vieira and Williams have spoken since those comments were made, and Williams has reportedly recanted them. When contacted, Vieira declined to comment, and would only say "that story is finished." Pressed further, he disconnected the call.
Williams was part of an 11-man team from Barbados that took part in the Championships, and according to the Nation's article, he said "none of (his) crew wants to go back to Guyana to race unless there is a change in the organization and attitudes of Guyana's drivers." The Nation reported that Williams' vehicle was hit on the left side and suffered a broken rear bottom wishbone, a broken inboard constant velocity (CV) joint and extensive body damage.
Meanwhile, Public Relations Officer for the Championship, Bryan McIntosh said that the Barbadians are blowing the whole thing out of proportion. In motor racing, accidents frequently occur, McIntosh said, adding that Williams never made a formal complaint to the Club, before "unfairly" running to the media. Further, he said, the Bajans should be the last group of people to complain about being in an accident as Guyanese are regularly "jammed" during races in Barbados, as the track there is considerably smaller.
"I think he should have brought it through an official channel and let the Club deal with it before we have to see it in the media. It is unfortunate that the accident happened, but over in Barbados they jam people all the time. They have a tiny track and they have the most hitting and jamming," McIntosh contended.
Furthermore, he cited the treatment usually dished out to Guyanese when they compete in Barbados, emphasizing that the Guyanese drivers do not behave like that and, according to him, have to "take it all in stride".
McIntosh recalled an incident a few years ago when Vieira was in an accident in Barbados and adding insult to injury, was the subject of ridicule. "They jam Mark once in Barbados and they made a big laugh of it. It was about three years ago I think. I was there. I saw what took place. I saw Mark passing a slow vehicle being driven by a Barbadian, I can't recall his name, and as Mark was passing him he put Mark into the fence, and it was a big laugh. At the presentation they even gave Mark back a piece of his bumper, and it was a big laugh", he recounted.
McIntosh also recalled an incident that involved Guyanese, Jad Rahaman where he was "jammed at least six times off the track". McIntosh said if the Barbadians chose not to return here there is nothing that Guyana could do. "That's motor racing, accidents happen", he said.
Around the Web