(Barbados Nation) They called him Tiny.
But yesterday, everything was big about the memories of one of this country's most beloved motor sport enthusiasts.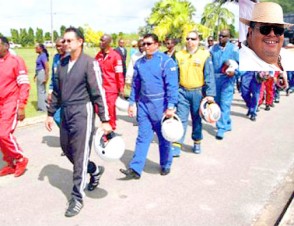 Hundreds of Barbadians turned up at the St Matthias Church in Christ Church, to pay their last respects to John "Tiny" Harrison, who had given more than half his life to family, cars, and this island's motoring fraternity.
Harrison, 54, succumbed to cancer last week, and nothing but love poured out during his funeral service yesterday, which was attended by a number of celebrities, including former Deputy Prime Minister of Barbados, Philip Greaves, and president of the Barbados Cricket Association Joel 'Big Bird' Garner.
Around the Web