When he chaired the West Indies selection panel a dozen or so years ago, Wes Hall spoke of the "mental discomfiture" that comes with the post.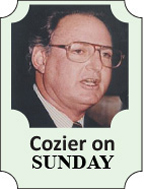 He referred to the "uninformed and bitter criticism from those who should know better" and the politics that was tearing West Indies cricket apart.
Hall was to once more experience the "discomfiture" a few years later in his brief period as president of the board before ill health, doubtless advanced by the pressures of the situation, forced his resignation.
There has been undeniable evidence over the last three months that, if anything has changed, it has been for the worse.
It is clear that West Indies cricket continues to be overrun by those in high places who should know better but either don't or don't care. They unashamedly pursue agendas with an obvious insular bias and little regard for their sense of responsibility.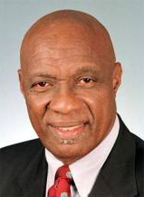 Deryck Murray, the wicket-keeper when Hall was demolishing opposition batting with his 'pace like fire', followed the great fast bowler into administration as president of the Trinidad and Tobago Cricket Board (TTCB) and, as such, a director of the West Indies Cricket Board (WICB).
There he identified at first hand the main reason for the disheartening decline of West Indies cricket.
"It has nothing to do with talent on the field but simply with who wants to control what, who wants to have what position and how can I get in the limelight," he said a year ago.
His assertion is repeatedly substantiated by all the evidence.
There has been a protracted, increasingly intense and bitter battle for control between the WICB and the West Indies Players Association (WIPA) that continues to be publicly recorded on an almost daily basis in the pages of our newspapers, over the airwaves and through cyberspace.
Even more alarmingly, officials of territorial boards that are constituent members of the WICB have openly criticized the decisions of selectors who they, or their representatives, agreed to put their in the first place. The principle of collective responsibility does not come into consideration.
Azim Bassarath, president of the Trinidad and Tobago Board, has written to WICB president
Julian Hunte "seeking answers…to the decision for letting (Denesh) Ramdin go (from his previous retainer contract)".
Bissoon Singh, vice-president of the Guyana Cricket Board (GCB), summoned a media conference to state his resentment at the withdrawal of Ramnaresh Sarwan's annual contract.
He was joined by Guyana's chief selector Claude Raphael who termed the decision "a national insult".
Now Conde Riley, vice-president of the Barbados Cricket Association (BCA) and, as such, a WICB director, has joined the list of disgruntled administrators.
His beef is the omission of Tino Best and Ryan Hinds from the West Indies 'A' team in the series against Pakistan 'A' that began on Friday.
He made his case on their behalf in an e-mail to the WICB that has, somehow, now made it into the mainstream media, just as those of Bassarath and Singh had previously done.
Lendl Simmons, the Trinidad  and Tobago batsman, is another whose non-selection has drawn influential attention.
The TCCB president Bassarath has added him to Ramdin in his query to the WICB, a position prompted in each case by critical comments by Anil Roberts, Trinidad & Tobago's Minister of Sport.
Inevitably, WIPA has joined the fray in a ludicrous, back-and-forth argument over why Simmons has never met with chief selector Clyde Butts to hear of the reasons he has not be chosen since the tour of Australia earlier this year.
On that score, Best, Hinds and a line as long as a Wes Hall run-up, none with international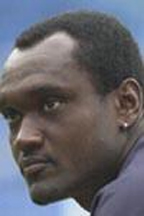 records that recommend them for selections, would also be waiting for an appointment with Butts.
A common thread runs through all such grumbling. It is straight from the fabric of insularity.
Bassarath complains about Ramdin and Simmons, both Trinidadian.
Singh is concerned only about Sarwan, a Guyanese, even emphasizing his preference by condemning the offer of contracts to Kieron Pollard (Trinidad & Tobago) and Andre Fletcher and Devon Smith (Grenada).
Riley makes his pitch for his two Barbadians.
With such narrow-mindedness, it is little wonder that West Indies cricket continues to be so desperately divided and its future seriously compromised.
IF there is one cricketer who manages to transcend the insular divisions of West Indies cricket, in Barbados at least, it is Carl Hooper.
From the time he scored a hundred at Kensington on his first-class debut, in 1985, aged 18, Hooper has enchanted Barbadians with the effortless grace of his strokeplay.
"If batting was a beauty contest, Carl Hooper would be Miss World," an Australian journalist once wrote.
Even on an island that has produced the greatest of all cricketers and four others accorded official knighthoods, he was, and still is, dubbed "Sir Carl" by his adoring fans.
But for every Hooper devotee, there is another frustrated by his underachievement, by his 36.46 average in 102 Tests and by his frequent
dismissals to unbecoming strokes.
As he strode onto the outfield from the Sir Garfield Sobers Pavilion on Friday night, ready to take on the old foe, England, in the opening of the Clobi Cup World Masters tournament, the Greenidge and Haynes Stand hummed in  anticipation.
Hooper is now a month away from his 44th birthday and resident in Adelaide where he coaches South Australia's second team. But the trademark white sun hat was in place, the gait unmistakable. In an instant, the clock was rolled back by more than a decade.
Unfortunately, what followed was also all too familiar. Hooper drove aerily at his first ball, a wide outswinger from Dean Headley, and edged a catch to gully.
As he trudged back to where he had come from, the Greenidge and Haynes was transformed into the Kensington Stand it was when Hooper was in his pomp, his glum disciples goaded by those who had become accustomed to such disappointments over the years.
"One thing about Sir Carl," someone observed. "There is no one so guaranteed to get Bajans arguing among themselves."
So it will be when he reels of a glorious innings in the remaining matches of the Clobi Cup and the Hooperites have their turn to rejoice.
Around the Web