ST JOHN'S, Antigua, CMC – Next month's Caribbean Twenty20 Championship will be without the region's three biggest stars but a high-ranking West Indies Cricket Board official believes their absence provides the opportunity for new exciting players to emerge.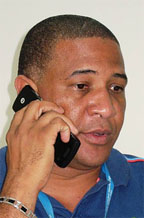 While admitting that the absence of Chris Gayle, Kieron Pollard and Dwayne Bravo would be a blow, WICB chief executive Ernest Hilaire said the stage was now set for other players to step up.
The trio, all of whom have campaigned in the lucrative Indian Premier League in recent seasons, have opted to play in Australia's Twenty20 Big Bash starting later this month.
"It does [affect the tournament] to some extent from the point of view that these are Caribbean players and they won't be present but at the same time it presents a tremendous opportunity for the younger players to come out and shine," Hilaire said on the WICB's official website.
"All three of these players were young unknown players at one time and we have the players who can become the mega stars of tomorrow."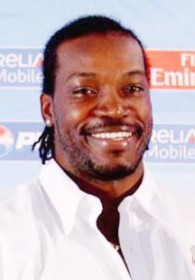 He contended: "It is no accident that the tagline for the tournament is 'Where stars are born'. We're saying to the world to look to the Caribbean T20 where you will see the next generation of West Indian cricket super stars.
"For example you see the performances of Kemar Roach or Darren Bravo or Adrian Barath and you can see the stars in the making."
The second edition of the tournament will bowl off from January 10-23 in Antigua and Barbados, and will see the participation of seven regional sides along with Canada, and English Counties Somerset and Hampshire.
While Canada participated in the inaugural tournament back in July, Somerset and Hampshire will be making their first appearances, and Hilaire said the WICB would continue to explore the use of foreign teams and players in the competition.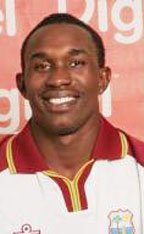 "We're hoping to have outside players involved in our tournament," he noted.
"It may very well be that the market demands not foreign teams but foreign players in domestic teams and if that is the direction we have to go then we will discuss with the territorial boards the extent to which they can include foreign players to play on their teams.
"We are in constant contact with the broadcasters, the sponsors and we are trying to find the right model for the tournament which is commercially viable."
Around the Web