SYDNEY, (Reuters) – Stability has been one of the   pillars on which England have built their success over the  last 18 months and it looks unlikely they will be panicked   into major changes despite the crushing third Ashes test defeat.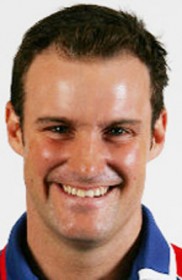 England's loss by 267 runs in Perth on Sunday not only   levelled the series at 1-1 but must have been a big blow to   the confidence of the tourists, who had previously dealt with   every challenge they had faced since their arrival in   Australia.
Captain Andrew Strauss was left with little option but to   criticise England's fragile batting performance — they   managed just 310 runs and lasted less than 100 overs in two   innings — but said there would be no knee-jerk reaction.
"Now's not a time to panic," he told reporters at the WACA   after the defeat. "You've got to look at this in the context   of the whole tour and two bad performances doesn't mean you   should be jumping around looking for replacements here and   there. But at the same time we've gotta be better than we were."
Ian Bell, who has scored 213 runs at an average of 71 in   the series, was one of the few pluses in England's otherwise   dismal display and calls persist for his elevation above Paul   Collingwood (62 runs at 15.5) into fifth in the batting order.
"Ian Bell looks in very good form, he's very confident and   he's played beautifully throughout this tour," coach Andy   Flower told reporters in Perth yesterday.
"Jiggling with batting orders and personnel is always an   option but you also have to be careful about altering a side   that's been very successful over the last 18 months. Of course   those options are always open."
England's bowlers were subject to less criticism, although   the harshest pointed out that they had allowed the Australians   to recover from 69-5 to post a first innings total of 268.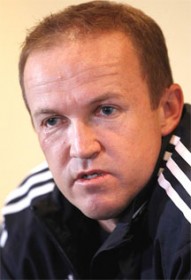 Pace bowler Chris Tremlett, described as "outstanding" by   Flower, certainly justified his selection in place of the   injured Stuart Broad with eight wickets for 150 runs.
Some commentators have suggested, however, that his fellow   seamer Steve Finn, England's highest wicket taker in the   series with 14 but also their most costly bowler, might simply   have run out of puff after three tough tests.
"I think Steven Finn has done really well, for a   21-year-old coming into an Ashes series in Australia he's   handled himself superbly," Flower added.
"He's taken a lot of wickets in three test matches and I   think we expect a lot of these young men to come in and   shoulder a lot of responsibility.
"A five Test series is hard on everyone, both physically   and emotionally, for the fast bowlers even more so I would say.
"We've got a few days now to re-assess prior to Melbourne   and the bottom line is we'll pick the XI that we think will   have the best chance of winning in Melbourne."
With the fourth test, which starts on Dec. 26, and the   fifth match in Sydney separated by just three days, the   bowlers face another tough two weeks but Flower said England   would not be tempted to play another at the expense of a   batsman.
"The workload on our bowlers is heavy, in the absence of a   quality all rounder we're sticking with our four bowler   attack, and we've shown over the last 18 months that it's   served us well," he said.
Around the Web