Bridgetown, Barbados – Fast bowler Tino Best is delighted to be among the 30 players named by the West Indies Cricket Board in the preliminary squad for the ICC World Cup 2011. The 29-year-old, who is rated as one of the fastest bowlers in the region, said he is quietly confident of making the final 15-man squad to be named next month.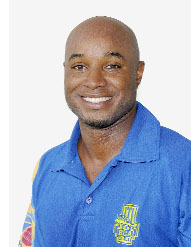 The World Cup will be played in India, Sri Lanka and Bangladesh from February 19 to April 2.
Speaking after the 30-man squad was announced Best said: "I am elated to be in the 30. My bowling has improved tremendously this year and I am happy the selectors still have me in their thoughts. It would mean everything to me to be selected to play for the West Indies in the World Cup and get back on the international scene."
Best made his international debut in 2003 and has so far played 14 Tests and 12 One-Day Internationals.
He last represented the West Indies at the ICC Champions Trophy in South Africa in September, 2009.
"It is everyone's dream to play in the World Cup and I'm no different. I believe I have something to offer to the West Indies in the quest to be world champions. I have been doing a lot of work on my game and I believe I am now a more mature bowler with a better understanding of the art of bowling," Best added.
"I am now getting the ball to swing more, and swing at pace will always cause problems for batsmen. This has come with experience. I believe at this stage in my career I can offer a lot."
Around the Web