PORT OF SPAIN, Trinidad, CMC – Organisers are hoping the presence of West Indies stars Shiv Chanderpaul and Ramnaresh Sarwan raises the intensity of next week's Cricket Festival Twenty20 series.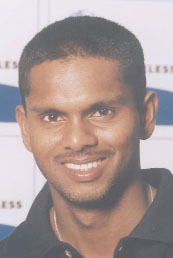 Guyana will come up against hosts Trinidad and Tobago's senior team, a T&T A squad and the National Under-23 side in a series which bowls off next Tuesday at Guaracara Park.
"The Guyana Cricket Board has indicated to us that star players Shivnarine Chanderpaul and Ramnaresh Sarwan will be coming for the series and this should make for a competitive series," said T&T Cricket Board president, Azim Bassarath.
Two matches will be played each day, with the first game scheduled to bowl off at 4 pm with the second following at 8 pm.
The series will serve as preparation for both Guyana and Trinidad and Tobago, ahead of the start of the Caribbean Twenty20 Championship which bowls off from January 10-23.
T&T, especially, had their preparations hampered by rain and the TTCB took the decision to replace the annual North/South game with the special series.
"We want the series to be very competitive and we thought that giving a monetary prize will spur the players on and lead to very intense cricket," Bassarath said.
"This is a great opportunity for our supporters from the South to see some good quality cricket. South did not get much cricket this season and we are happy to take this series to Guaracara Park in order give the fans some action."
Guyana are the reigning regional T20 champions after winning the inaugural CT20 tournament back in August.
Around the Web