ROSEAU, Dominica, CMC – Embattled West Indies off-spinner Shane Shillingford has been pulled from the Windward Islands side for next month's Caribbean Twenty20 Championship, following his suspension from bowling in international cricket because of an illegal action.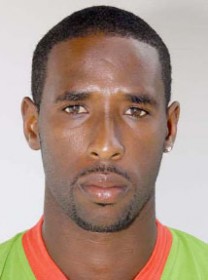 Tests carried out in Australia earlier this month revealed his action was outside the 15 degree limit allowed under International Cricket Council regulations.
Instead of playing in the January 10-23 tournament, the 27-year-old Dominican will head to the High Performance Centre in Barbados to work on his bowling.
"We have taken the decision to pull him out of the Caribbean T20 tournament and he will be going to the High Performance Centre in Barbados at the beginning of January where he will commence a three-months training," said Nanthan, president of the Dominica Cricket Board and the Windward Islands Cricket Board chief.
"It is hoped that at the end of his stint a second test will be done on his action with the view of getting him back for the Test series in 2011.
"We want to take this opportunity to tell Shane that he has our support and that we will do all that we can to get him back on the international scene at the soonest possible time."
The ICC said Tuesday that the tests had shown that Shillingford's mean elbow extension was 17 degrees, which was outside of the permitted tolerance level.  Shillingford, who has taken 14 wickets in five Tests, can appeal the verdict and has 14 days in which to do so.
Nanthan, also a West Indies Cricket Board director, said the WICB was working to rectify the situation and had sought out independent tests of the bowler's action.
"We have received the report from the University of Western Australia and that there is still more information that we have requested," he pointed out.
"As a matter of fact, the West Indies Cricket Board is making a request for footage on the testing that was done on Shane. That information will then be submitted to a company in the UK for independent analysis on behalf of the WICB. "In the meantime, we want to ensure that Shane remains focused for that battle that is a head and that he is well prepared to get back on the international scene as quickly as possible."
Shillingford has also been pulled from the 30-man West Indies training squad named on Monday for next year's Cricket World Cup.
Twenty-one year-old Vincentian leg-spinner Keron Cottoy will replace Shillingford in the 14-man Windwards squad.
Around the Web