Four more teams will have their Kashif and Shanghai title hopes shattered tonight when the 21st annual knockout tournament continues with two double headers at the Georgetown Football Club (GFC) and Blairmont Community Centre (BCC) Grounds.
In Berbice at the BCC Ground,  the New Amsterdam and Rosignol United teams will be hoping to bank on the advantage of playing on home turf as they come up against Santos FC and the Guyana Defence Force (GDF) teams at 5pm and 7pm respectively.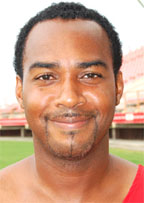 Over at the GFC Ground, the 2005 tournament champion, Alpha 'The Hammer' United, who are unarguably the best team in Guyana, goes head-to-head with Seawall United in the feature battle at 8pm.
Prior to that match-up, five-time Kashif and Shanghai champions, Bakewell Top XX, will be challenged by the youthful Ann's Grove team from 6pm.
A tough encounter is anticipated in the feature encounter at the GFC Ground since the two-time finalist, Alpha United, is always ready and raring to put forth a good performance.
They recently displayed terrific form when dominating the National Super League tournament and they have been successful on six of the last seven occasions they have engaged Seawall FC in tournaments.
Alpha United's coach Wayne 'Wiggy' Dover yesterday told Stabroek Sport:"We will be sending out our message after the completion of our match tomorrow (today)."
Dover stated that the team's objective was to win the tournament and he said that they have been working towards that goal.
"I expect a very tough encounter because we think every team is ready to play hard football but we will try and make life very hard for our opponents," Dover firmly stated.
Seawall's coach, Andrew Thom, said he believes his team has what it takes to defeat the opposition.
"With the random rearrangement of fixtures it created a psychological effect on the players but we responded well to that and have made good improvements," he told Stabroek Sport yesterday.
Thom added:"We are not going to lose; they are in for a surprise.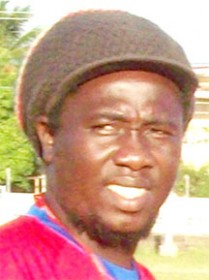 "To defeat us the opposition has to come really good especially how we have been playing. We are fighters and we are prepared to win."
The Bakewell Top XX/Ann's Grove match will be one of experience versus youth and while the eight-time finalists have the likes of Collie 'Hitman' Hercules and Kayode McKinnon in their line-up, the opposition has had a confidence booster and have nothing to lose.
According to Hercules, the strength of their squad lies in the team chemistry and stated that the National Super League is evidence of their capability to succeed.
The GDF/ Rosignol feature promises to be an intriguing one as spectators will get to witness the technically correct army squad being challenged by a side backed by their home crowd.
GDF is expected to put forth a good account given the fact that such a highly-rated team has never made it to the final of the tournament. But with the likes of Warren Gilkes, Delroy Dean and Marlon Williams in the side to name a few important players, the team is likely to perform well.
The Rosignol team also gave a good account of themselves in the Super League tournament and should be a team to reckon with.
A rejuvenated Santos team will face New Amsterdam in the opening match at the BCC Ground. Santos will be full of confidence coming off a good run in the recent NAMILCO football festival where they have reached the final against Alpha United.
New Amsterdam, however, made their presence felt in quite a few tournaments they participated in this year and also were good contenders in Berbice Football Association organized tournaments but they will have to play a well rounded game to advance to the quarterfinal round.
Around the Web