Three national rugby players on the Sevens team that represented Guyana at this year's Commonwealth Games in New Delhi, India have been suspended as a result of their conduct while returning from the Games.
This is according to Senior Vice President of the Guyana Rugby Football Union (GRFU), Robin Roberts, when contacted by Stabroek Sport yesterday.
According to Roberts, who is also head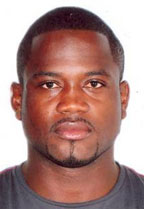 of the disciplinary committee reviewing the players' conduct, the players who have been suspended are Dwayne Schroeder, United States-based Albert La Rose and Kevin McKenzie, who resides in the United Kingdom. The players could not be contacted yesterday by Stabroek Sport for comment.
Roberts was reluctant to divulge much details relating to the players' actions as they returned from the Commonwealth Games, saying that a statement from the disciplinary committee will be released shortly. He however disclosed that the three are being disciplined because they were "under the influence of alcohol".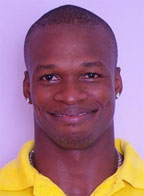 "They missed the team bus to return back home and when they turned up they were under the influence of alcohol" said Roberts.
According to Roberts as a result of being intoxicated they were all suspended for a period of time, but received varying sentences because "they behaved differently" after it was discovered that they were under the influence. Schroeder received the lightest penalty as he was handed a nine-month suspension, while McKenzie was suspended for a year and La Rose received the heaviest sentence – a two-year suspension. According to Roberts, the players' suspension restricts them from participating in all local and international rugby games under the GRFU. He added that the players were notified on November 1 and were given seven days to respond to the disciplinary committee's ruling. In shedding a little more light on the issue, Roberts disclosed that all three players appealed the decision taken to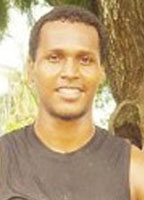 suspend them, but added that the appeals from McKenzie and La Rose "made no sense" and Schroeder submitted his appeal late so all three were "thrown out". A statement disclosing further details on the players' suspension from the disciplinary committee is to be released by the GRFU this morning.
Around the Web