President of the Athletics Association of Guyana (AAG), Colin Boyce, says he is satisfied "to a point" with how the year has been for the AAG given some of the superior achievements that Guyanese athletes have attained for the year.
"I can safely say yes I am satisfied with how the year has gone, I am satisfied to a point. What was very rewarding for the AAG was the upgrade to silver from the bronze medal won by Aliann Pompey at the Commonwealth Games. That was a rewarding achievement for the AAG and Guyana by extension, since it was the only medal won by the Guyana contingent which consisted of many disciplines," Boyce said.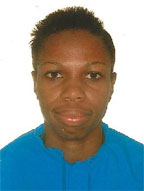 He added:"We are a little disappointed in the fact that it was not recognized to the point where she might have been handsomely rewarded. We trust that it is not being overlooked and 
overshadowed and sometime in the distant future the Ministry of Culture, Youth and Sport, through the minister will see it fit to reward her for her performance at that level of competition."
Boyce also identified the repeat gold medal that was achieved at Junior CARIFTA Games by middle distance athlete, Jevina Straker.
He also noted the two champion titles and a second place finish that was produced by Cleveland Forde in the three legs of the South American (SA) 10K Road Races. 
On another note, Boyce pointed to the amount of meets that were held this year, including the introduction of the Under-23 Games, which is expected to be an annual event on the association's calendar.
On a low point, Boyce stated that the illness suffered by Guyana's long distance queen Alika Morgan stifled some of the plans that the association had in store for her including her first attendance at the third leg of the SA 10K. Morgan had performed in a number of events this year including the first two legs of the SA 10K, both times in ill health.
Boyce also recounted the disappointing performance of overseas-based Guyanese Adam Harris and Jeremy Bascom at the Common-wealth Games in India. For the coming year of 2011 the AAG will be looking into a number of ventures including the expected staging of some 20 local events. The association's full calendar includes another 12 overseas events that the association hopes to be represented at.  And foremost on the minds of all stakeholders of athletics in Guyana will be the hopes of the realization of the synthetic track, in Leonora, being constructed under the responsibility of the Ministry of Culture, Youth, and Sports. Construction for this is expected to begin before the year ends.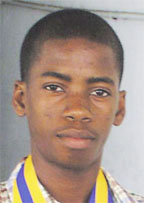 According to Boyce this will demand the need for not just more events but more signature events in Guyana. For this year, athletes were forced to participate in several events on rain soaked tracks, and some athletes noted that this was not to their best interest.
  
"With the realization of the all weather track, even though the timings will not be automatic, athletes will have a chance to have continuous training and competitions because our weather pattern does not permit for us to have continuous training and competitions." Boyce said.
"And, like the minister said, we want to see signature events, so we have to create competitions, and we will start vying for the hosting of international games such as the Junior CARIFTA Games, with the assistance from the government. And we may be able to vie for the SA Junior and Senior Championships."
Asked what the association will be doing in direct support for its athletes, Boyce replied that the association was not in a position to "support the athletes wholeheartedly," but endeavors to assist the situation with the introduction of meets that feature monetary prizes.  "We are not in a position to support athletes wholeheartedly, what we are looking at is seeing ways in which we can assist the athletes through their clubs and that is why we would have created competitions that generate funds to assist the clubs so that they can be in a better financial position to assist their athletes," he explained.
"We are also looking into creating a few more 10K road races that will assist these athletes financially. We are looking at the reintroduction of the Courts 10K, I had a discussion with the Marketing Manager [of Courts Guyana Inc.] earlier in the year and they are thinking about it, they told us to prepare a budget for them, for us to discuss if it could be reintroduced sometime for their anniversary month."
Further probed, Boyce said that the projected formation of an elite group of athletes that will be specially trained by the association was still in the works. Boyce said identifying athletes to compile this group will not be difficult, as such; this is pinpointed for execution in the early part of next year.
"We are looking at a group of athletes that have been performing in all of the various categories, having them compete regularly, whether locally or internationally, and even appointing a pool of coaches to monitor their training and as far as possible monitor their social life so they could stay fully in track and field.
Boyce said it was also hoped that the athletes can stay abreast with their academics so that they can reach the scholarship level.
Additionally, Boyce asserted that the training stint at a high performance centre, which he had mentioned in an interview with Stabroek Sport earlier this year, is still being considered. Boyce said that this will be done either in a high performance centre in Brazil or Jamaica. Boyce observed that the option of Jamaica will come at a cost of US$1200 per month for one athlete. A staggering cost that the AAG would not be able to bear without support. 
Boyce noted that athletes identified for this venture are those expected to graduate from secondary school next year.
Accordingly, this venture would not be able to be addressed until the latter half of next year.
"If you look at it most of our talented junior athletes are still in school, and will be preparing to complete their CXC [Caribbean Examination Council] exams next year, so immediately after that we will be looking at a training stint in Brazil or Jamaica." Boyce reasoned.
Around the Web