Costume designing came into focus once again when the Theatre Guild of Guyana held a workshop on the subject recently.  This was the second occasion in the last two years in which the topic was addressed and training was offered to local participants, since Costume Design was one of the areas in the Technical Theatre Training Programme carried out in May to July 2008.  At that time it was done through the Ministry of Culture as part of the developmental aspects of Carifesta X.

The return to it by the Theatre Guild was premised on the recognition that costume design in Guyana may be something of a lost art. This is likely to be true in the area of design for mas costumes and in the area of theatrical costumes for the stage.  While the Technical Theatre programme for Carifesta confined itself to design for the stage, the more recent focus was wider because it resurrected interest in design and building for 'mas' – that is, for carnival costumed bands for the road and other purposes. These other purposes could be pageantry, spectacle, grand opening ceremonies for large events, mass games, effigies, street parades and floats.  Indeed, persons trained in 2008 contributed to the opening and closing ceremonies for Carifeasta X.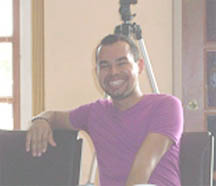 These are included in what may be classified as the 'festival arts.' The skills that they demand, the use and the need for them have waned considerably in Guyana over a period of some 30 years, while in the theatre there has been a similar decline over very much the same time interval.  It is not surprising that the Guild mounted a revival workshop because that institution was responsible for the development and the high point of costume design  and production when the Playhouse in Kingston was the centre for drama in Guyana with a rich history in classical, musical, modern and local plays.
The history of the other side of costuming is also interesting.  In the late 1950s and early 1960s costume design and costumed bands flourished in British Guiana.  Floats and float parades were part of a spontaneous cultural tradition.  Street parades with popular exhibitions of floats and costumed bands were vibrant.  They were called upon for several public occasions and celebrations and were known to mark such events as the official visits of members of the British royal family to the country and for the celebration of Independence in 1966.  In addition they were a part of the culture of the carnivalesque tradition known as "tramping," which was popular in Guyana.  Tramps were led by steel bands around the city and on some occasions these included float parades and costumed bands.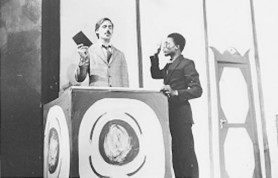 According to Godfrey Chin in Nostalgias – Golden Memories of Guyana, (2008) an annual event developed known as 'Guyana Festival' between 1960 and 1962 which brought such cultural activities together, but they ceased because of the political unrest in the country at that time.
During this period costume design was a high art and a very competitive occupation.  Designers competed each year for 'Band of the Year' as well as for 'King' and 'Queen of the Bands.'  Such festivals were revived for Independence, and there was also a kind of 'jour ouvert' or 'jump-up' early on New Year's morning at 'fore-day morning' or just before 'dayclean.'  Events were organized by the Jaycees of Guyana around this culture.  In fact, it was the annual organization of these for Independence anniversaries by the Jaycees of Greater Mackenzie led by Jimmy Hamilton, Walter Melville and others that led to the invention of Mashramani in 1970.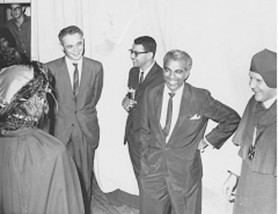 Costumes and keen competition among designers had another rise to a second peak somewhere between 1978 and 1972 with the artistry of Claire Goring, John Fernandes, David Lanyi and Godfrey Chin producing bands for Mashramani.  However, since Goring's all-conquering From Whence We Came during that period, that level of     designing fell off.  Signs of attention to the art have only begun to be seen in 2009 and 2010 when a small number of current leaders in fashion design have been turning their skills to designing for 'mas' in bands sponsored by large companies for Mashramani.
It might have been fitting, then, for the Theatre Guild to organize a workshop to teach these skills.  It was planned and managed by Dr Paloma Mohamed, Daphne Rogers, Malcolm DeFreitas and Desiree Whyles-Ogle of the Guild Executive, and conducted by Damian Moore who currently works with Brian MacFarlane's Art Factory in Trinidad.  This is high recommendation for Moore since MacFarlane is the reigning supremo of mas design in the land of carnival, having taken over dominance in this field from Peter Minshall.  MacFarlane won the Band of the Year in the last two carnivals with Africa (2009) and a historical perspective into the Trinidad Carnival of 100 years ago in 2010.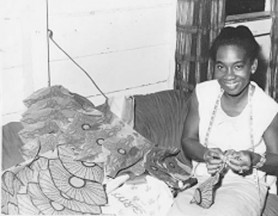 The other area of design treated in the workshop was costuming for the theatre.  Many will regard this as another disappearing art because the contemporary popular theatre that dominates the stage in Guyana today pays little attention to artistry, precision, concept, meaning or spectacle in costumes for productions.  Dance is still sensitive to the way performances are outfitted, but close attention to the art has indeed relaxed in recent times.  This may be due to the costs involved as well as to styles, as much as it is due to negligence or a dearth of skills in design and manufacture.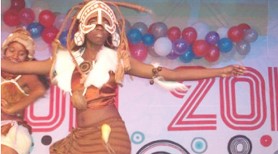 Plays, which are invariably set in the present time, leave the selection of costume up to what the cast members would normally wear or what they could find.  It is true that to be more careful and particular about it would mean the production rather than the actors would have to find the garments, resulting in an added cost that the production has to bear.  But it also means that directors are less accomplished in the awareness of appropriate costuming or of using costuming to make statements, communicate concepts or ideas in a play.  It means, as well, that the person given the responsibility for costumes has no knowledge or thoughts about this and acts simply as 'wardrobe' rather than 'costume.'  They 'find clothes' for the actors to wear rather than work to any ideas of design to suit the play, its characters, its style or its meaning.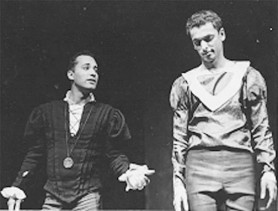 This growing simplicity in stage costuming might also be because so many of the plays are undemanding in set and other areas of staging.  Additionally, as said above, they are not set in the past or in another culture so the director is satisfied with plain, everyday wear.  It often does not occur to an untrained director that even in those familiar 'everyday' situations costuming could be used to enhance many aspects in the achievement of a production.  Many of the plays performed in Guyana in the past in the 'golden age' of drama at the Guild Playhouse were period plays or classical types which demanded suitable costuming, most of which tended to be spectacular.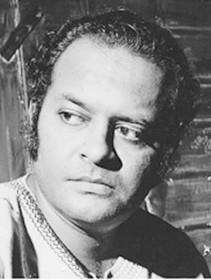 The foregoing might well tell the story of this decline in the art of costume design.  In one case it is partly a factor of cultural change.  Costumed bands and float parades are no longer a going popular tradition in Guyana and Mashramani is still struggling to bring it back.  It might be of interest to note that cultural change has also affected the mas in Barbados and in Trinidad, of all places, as well.
The fall in costuming for the stage reflects cultural change of another type.  Some critics will call it diffusion.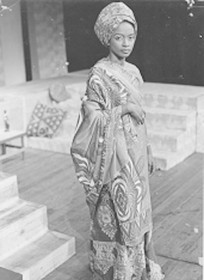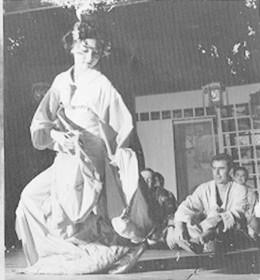 Around the Web