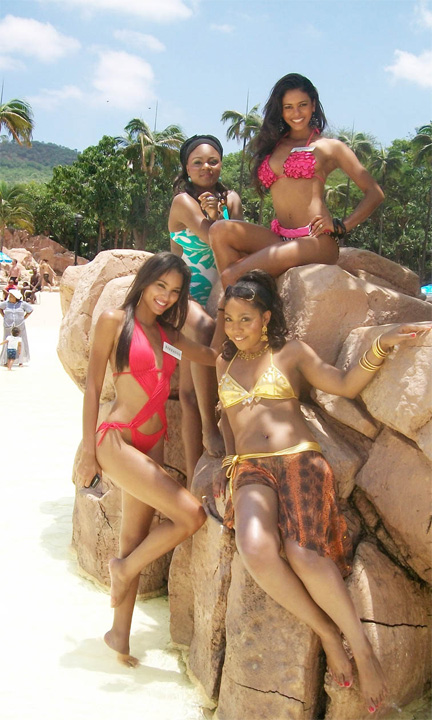 Recently returned from South Africa, where she represented Guyana on the world stage, the reigning Miss Guyana World Imarah Radix is continuing her charity work and hopes to make an impact in the lives of disadvantaged children in Tiger Bay and Buxton.
Imarah is assisting with teaching children of Tiger Bay through the School of the Nations, which is offering free afternoon classes to those children and while she is unclear if she would be doing the same thing in Buxton – where free lessons for over 300 are provided – she is confident that she would support that initiative in whatever way she can.
When The Scene caught up with Imarah over a month ago, she still trying to regroup from the very hectic schedule she had during the Miss World pageant in South Africa. But she made no bones about wanting to make a real impact in the lives of persons who are less fortunate.
The Miss World pageant was the first Imarah participated in, as she was selected to represent Guyana; there was no Miss Guyana World pageant last year. And while she is someone who loves fashion and has modelled and even had her face on a GT&T billboard, Imarah said she was never really too inclined to be part of pageants.
She told The Scene that she accepted to be part of the Miss World pageant because of the 'Beauty with a Purpose' motto as "it was something I was very interested in because I have been a humanitarian all my life, interested in the poor — helping them in any way I can… To be beautiful is one part but to have things to back it up and really make a difference in the world… was really perfect for me…
"That is what inspired me, the beauty with a purpose motto… I have used it [the pageant] also as a platform for my charity work. Before now, not a lot of people knew I did charity work but now it has been …in the news so people are aware of what I am doing," she told The Scene.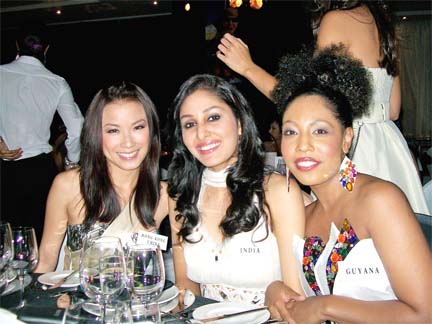 While she did not win the 'Beauty with a Purpose' award, Imarah said her work was commended by the pageant coordinators.
The Oxford Brookes University graduate said she is also proud of the fact that franchise owner Ken Chung received a call from the pageant coordinators informing him that she was the best candidate from Guyana to date. The coordinators told Chung they were really pleased with her attitude, her punctuality and friendliness to the other contestants, as she helped them.
She remembered that baboons that broke into Miss Angola's room while she was out and tore it apart. "She was crying and screaming and she didn't want to go on. So I helped her to stay in the competition… I had to make her get ready and stop crying and go out there and put her best foot forward… So we are really good friends now."
Her stay in South Africa while hectic, Imarah said, was a memorable experience. Among other things, she toured the home of the great South African leader Nelson Mandela and the country's President Jacob Zuma.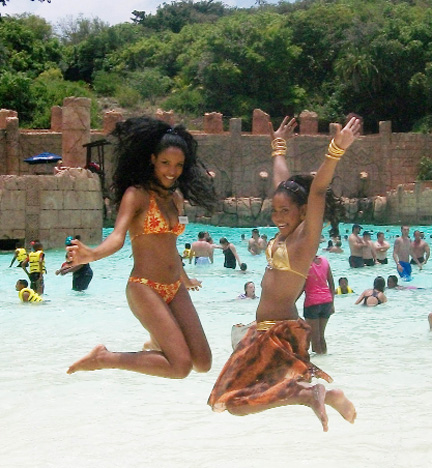 And she said that her experience with the many young ladies from different countries was nothing but special.
"We all got on very well. It wasn't just a competition. There was no stress, no arguments, no in-fighting none of that kind of thing. It was like we were all sisters," she told The Scene.
However, the competition was "pretty tough" and there was "a lot of competitiveness" but she was happy to have made it to the final 18 of the talent segment with her performance of Etta Jones'  "At Last".
"I felt really honoured to have reached that level with only a very short preparation time for my talent, so to place was an honour," Imarah, who was chosen just two months before the Miss World pageant, said.
She did so well in the talent segment–she was assisted by Kross Kolor Records in "perfecting my talent" — that is why Imarah feels she may now be able to begin her singing career.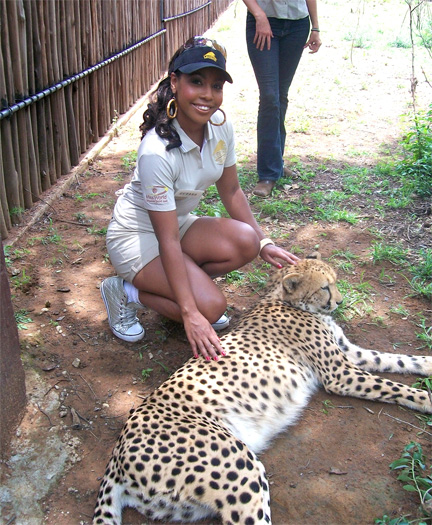 Because of her year's reign as Miss Guyana World, Imarah has deferred her place on a Master's Degree course in International Relations and Diplomacy at the University College Kensington in London. She said that while she plans to participate in one other pageant – Miss Caribbean World – she will  not be a contestant in any other local pageant.
Imarah's sense of adventure, she said, has seen her visiting countries such as Egypt, Margarita Island in Venezuela, Thailand, Nigeria and many European countries. She hopes that this year will see her visiting Fiji because of her interest in scuba diving.
Imarah was born in Grenada to a Guyanese mother and a Grenadian father who passed away a few years ago when she was 18. She described her father as "a very complex man, very brilliant, who fought for the rights of underprivileged people in Grenada… that's why i have such a strong urge to really champion the rights of the underprivileged, no matter where I am."
Imarah's father, Kenrick Radix, came from a well-known Grenadian family and was a lawyer who served as Minister of Legal Affairs in the Maurice Bishop government. He later returned to private practice and died after years of illness. Her mother Shahiba, served as Chief of Protocol in the Maurice Bishop government. According to Shahiba, whose mother was from Buxton and her father from Berbice, the Radixes are known in Grenada as being the first Black family to become professionals in the island.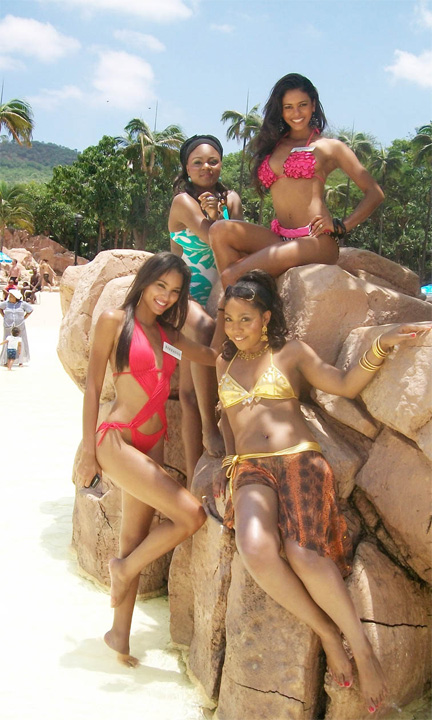 Imarah said she was away in England studying when her father passed away and her mother then returned to Guyana for what was expected to be a temporary visit. But Hurricane Ivan hit the island, flattened the house they called home and destyroyed most of their possessions – hence their now permanent status in this country.
While she went to boarding school in England from the age of 15, Imarah said she always holidayed in Guyana and Grenada and knew all of her relatives.
Imarah hopes to one day become a diplomat but should that not become a reality, she hopes to work with a non-governmental organisation focusing on human rights – she has a keen interest in the rights of the child.
Around the Web